Global investment banking major Goldman Sachs believes the long-term potential growth rate of the Indian economy is 7 per cent and this could be notably higher provided the reform process gains momentum.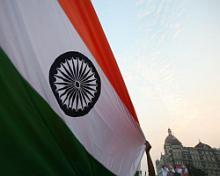 "Although we feel the current long-term potential growth rate of the economy is 7 per cent, this could be notably higher if the reform process were to gain momentum," Goldman Sachs said in a research note.

According to the research note, India is expected to clock 6.5 per cent real growth in 2013, which would rise to 7.2 per cent in 2014 and further to 7.5 per cent in 2016.

India has been growing at an impressive rate of 9 per cent before the global financial meltdown pulled the growth rate down to 6.7 per cent in 2008-09.

Goldman Sachs lauded the recent reforms initiatives and said "the key to unlocking India's potential growth has been, and remains in, the area of reforms."

In recent times, the Indian government has unveiled a slew of reforms including FDI relaxation in retail and aviation sectors and partial de-regulation of diesel prices.

"To continue the imbalance correction process, and keep attracting foreign capital, the
government would do well to increase the efficiency of the economy through deregulation and reform," Goldman Sachs said.
Notwithstanding the fact that a wide variety of initiatives are necessary, many of the reforms are likely to generate significant political resistance.
"Since India is a largely domestic economy, reform will usually cause friction with existing interests, which tend to resist reform, even though the net effect for the country should be positive," the report said.
Goldman Sachs said it continues to be overweight on India as the the domestic economic picture appears to have bottomed and is inflecting upwards.
The global economy is also improving, led by a rebound in EM growth and a number of difficult reform measures have been passed, and momentum is positive, it added.
According to the report, the challenges that India faces can be categorised into three areas: governance /efficiency, the fiscal and current account deficits, and infrastructure.
Regarding the widening current account deficit, Goldman Sachs said India's structural current account deficit, which is necessarily funded by capital account inflows, needs to diminish, or the country will be open to sudden shocks like the balance of payments crisis of 1991.