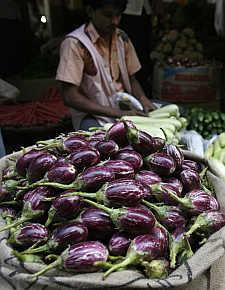 Dismissing IMF's growth rate projection of 3.8 per cent for India this year, Finance Minister P Chidambaram said that he does not share their "pessimism" and the Indian economy will grow at over 5 per cent in 2013-14. Addressing a Washington-audience, Chidambaram attributed this to the very good rainfall in the current year resulting in expectations of robust growth in farm output and the numerous reform measures taken by his government over the past one year.
"We expect these measures to show their impact from the second half of the current fiscal and believe that the Indian economy will grow at over 5.0 per cent and perhaps closer to 5.5 per cent in 2013-14," Chidambaram said, in his address to the Carnegie Endowment for International Peace, an eminent US think-tank. "I know that the World Economic Outlook report (of the IMF) does not share my optimism, but I may tell you that we do not share their pessimism," Chidambaram said.
"Set against the current global economic background, even a growth rate of 5.0 per cent looks good, but is much lower than the ambitious standards that we set for ourselves in 2004. I would be the first person to say that we need to do better and recapture the growth momentum of the last decade," he said. In his remarks, Chidambaram said India's growth story attracted the attention of the world when its economy grew at an average of 8.5 per cent per annum during the period, 2004-05 to 2010-11.
This was achieved despite the strong negative spill-over effects of the global financial crisis in 2008 and subsequently, he noted. Growth slowed down in the crisis year, 2008-09, but India took the world by surprise by rebounding quickly from the slower growth of 6.7 per cent in that year to record rates of growth of 8.6 per cent in 2009-10 and 9.3 per cent in 2010-11, he said.
However, there was a further downturn in the global economy in 2011 on account of the sovereign debt crisis in Europe and the subsequent slump in the World economy, Chidambaram noted. "We also witnessed the emergence of domestic constraints on investment and consumption. As a consequence, India's growth rate declined again to 6.2 per cent in 2011–12 and further to 5.0 per cent in 2012-13," he said.