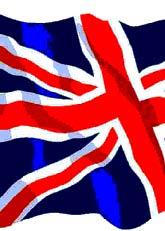 Indian and other non-European Union professionals on Thursday expressed concern over a recommendation by a key migration panel to deny the right to settle in Britain for those coming here on intra-company transfers.
Intra-company transfers constitute 59 per cent of the applications under Tier 2 of the points-based system, the Highly Skilled Migrants Fourm said.
In a proposal that is likely to adversely affect the prospect of thousands of professionals from India in the UK, the Home Office's Migration Advisory Committee (MAC) recommended further tightening of the criteria for skilled workers from outside the EU.
Amit Kapadia, Executive Director of HSMP Forum said, "We are very concerned about the recommendation to deny those coming on intra-company transfers under Tier 2 the right to settlement (permanent residence).
"(We) do not see any justification what so ever for withdrawing right to settlement to immigrants on intra-company transfers. We believe such draconian measures will only lead to further exploitation of migrants and would deprive hardworking skilled migrants who are paying their tax and are not a burden to the public funds their due rights after spending five years in the UK," he said.
Such measures would also affect employers and the overall UK economy adversely as skilled migrants from other countries would avoid coming to the UK altogether, he said.
Some 50,000 workers are expected to arrive in the UK under the Tier 2 this year, nearly half of them from India.
The MAC, whose recommendations are usually accepted by the Home Office, said there should be a requirement that migrant workers from outside the European Union will have a job offer with an annual salary of at least 20,000 pounds, an those without qualifications, earn at least 32,000 pounds.
The MAC also recommended that UK employers advertise their job for at least four weeks before employing a migrant from outside the EU. Besides, it said a migrant with a Masters degree be awarded 15 points instead of the current 10 points.
Under Tier 2, a migrant needs to have at least 50 points accumulated under various categories, such as qualifications, future expected earnings, English language and sponsorship.
The MAC also recommended that non-EU migrants who come to the UK on intra-company transfers should not have the right to permanent residence. Many Indian professionals come to the UK under intra-company transfers.
MAC chairman David Metcalf said: "In our first analysis of the PBS (points based system), the committee thinks that Tier 2 is working well, but our advice to the government is that the labour market could be helped by requiring higher standards from skilled workers outside of the EU before we allow them to work in the UK."
"In light of the economic downturn we have taken further steps to be more selective of migrants that come to the UK and to give resident workers every opportunity to fill vacancies," Home Office Minister Lord West said.