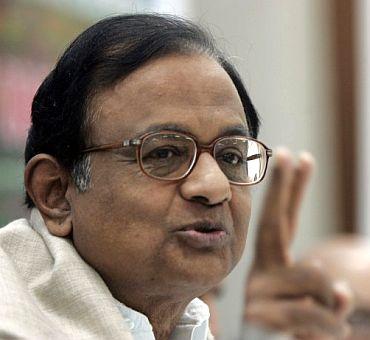 Seeking to dispel fears over the state of economy, Finance Minister P Chidambaram on Thursday said the country will return to high growth of 7 per cent in two years and promised adequate public spending to stimulate it.
Replying to a debate on the Budget 2013-14 in the Lok Sabha, he said the government was committed to ensuring reduction of fiscal deficit from 5.2 per cent to 3 per cent by 2016-17 as the current level is "very high" and not sustainable.
The House later passed relevant appropriation bills by voice vote completing the first stage of the budgetary exercise.
Rejecting the Opposition's charge that the government had not handled the economy well, Chidambaram said that 5 per cent growth is not bad considering the global situation when whole Europe is in recession and even US has recorded a growth of only 2.3 per cent.
"Make sober assessment where we are. We should not lose heart, we should not lose faith just because growth has become 5 per cent or 5.5 per cent...5 per cent should not demoralize us. With your support, we will recover. We will have over six per cent (in 2013-14) and next year we will go back to 7 per cent or more", the Minister said.
The economic growth, according to the Central Statistical Organisation (CSO), is estimated to slip to decade's low of 5 per cent in 2012-13, down from 6.2 per cent in the previous fiscal.