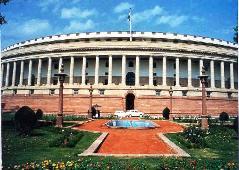 Finance Ministry said on Tuesday that there is a scope for easing of monetary policy to boost growth in view of moderation in WPI-based inflation.

"Inflation numbers have also come down so there is certainly a case for (giving) further impulses for growth," DEA Secretary Arvind Mayaram told reporters in New Delhi.

Asked if the RBI will cut rates in its upcoming policy review, he said the central bank will definitely factor into account various developments and make an assessment of the macro economic conditions.

Reserve Bank of India is scheduled to announce its mid-quarter review of monetary policy on March 19 and there is a widespread expectation that it will cut policy rates to boost growth.

Mayaram said: "We are going
to see some growth impulses and I am confident that we will also have further good news".
Reacting to IIP numbers, he said there were signs that economic slowdown is bottoming out.
The IIP numbers for January suggested some recovery with the growth rate inching up to 2.4 per cent, against 1 per cent in the corresponding month a year ago.
In the monetary policy last month, RBI had slashed the key interest rates by 0.25 per cent and released Rs 18,000 crore additional liquidity into the system to perk up growth through reduced cost of borrowing.
RBI has forecast the March-end WPI inflation to be 6.8 per cent. For January, it was 6.62 per cent.
The economic growth rate, meanwhile, fell to a decade low of 4.5 per cent in the October-December quarter.
The CSO has estimated the growth rate for the current fiscal at 5 per cent.