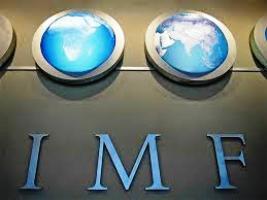 Emerging economies, including India, may not be able to return to growth rates of 8 per cent and more under present circumstances and neither would it be advisable for them, an IMF official said.

"The 8 per cent growth. . .in large part was because of the stimulus many emerging markets gave in order to prevent the major negative spillover from advanced countries," Rupa Duttagupta, Deputy Chief of the World Economic Outlook Division of the IMF, told reporters at a news conference in Washington.

The International Monetary Fund, in its latest World Economic Outlook, projected an average growth rate of about 3.8 per cent in market prices for India in fiscal 2013, which is expected to pick up to 5.1 per cent next year.

India's gross domestic product growth slowed to 5 per cent in the year ended March 2013 from an average of 8 per cent over the past decade.

"So some of the
cooling is just that, which in many ways is welcome because if you continue to pump in. . .at that rate, obviously, the economy will overheat," Duttagupta said.
Prime Minister Manmohan Singh has said the government is committed to getting India back to a sustainable growth path of 8-9 per cent.
Asked if countries such as India can return to days of 8 per cent-plus growth rates, Duttagupta said it is neither possible under current circumstances nor advisable.
"Whether it is 8 per cent for some countries or it is 10 per cent for China, it is not possible to go there simply because it is also not advisable," Duttagupta said.
The IMF said domestic factors have played a major role in the sharp drop in India's growth rate.
"We still see investment recovery to be very slow.
"A lot of supply-side bottlenecks, say constraints in the mining sector, in the power sector, as well as, in general, investment sentiment has been very weak in terms of slow project approvals," Duttagupta said.