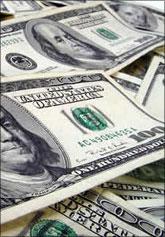 The government on Thursday further liberalised the foreing investment regime by allowing Foreign Investment Promotion Board to clear proposals from overseas entities worth up to Rs 1,200 crore (Rs 12 billion), against the existing limit of Rs 600 crore (Rs 6 billion).
The decision, which is aimed at expediting flow of foreign investment into the country, was taken at a meeting of the Cabinet Committee of Economic Affairs (CCEA) chaired by Prime Minister Manmohan Singh.
"The recommendation of Foreign Investment Promotion Board on proposals with total foreign equity inflow of and below Rs 1,200 crore will be considered by the finance minister for approval," Home Minister P Chidambaram told reporters after the meeting.
Foreign investment proposals of over Rs 1,200 crore will have to be put up before the CCEA for approval. Earlier, CCEA was approving proposals over Rs 600 crore.
Under the new dispensation, only foreign investment will be considered while deciding whether the project will be put up before CCEA, against the earlier practice of taking into account the total project cost.
Subsequent to the procedural modification, only projects involving foreign investment of Rs 1,200 or above will be put up before CCEA for approval. Those with less than foreign equity investment of Rs 1200 crore will be considered by FIPB.
The proposal mooted by Commerce Ministry and approved by the CCEA, Chidambaram said "is expected to save time and efforts for the FIPB/CCEA and also expedite foreign investment inflow".
Chidambaram further said foreign investors need not seek fresh approvals from the government or FIPB in sectors which have been transferred to the automatic route or where foreign direct investment caps have been removed.
Despite the global slowdown, India has been attracting FDI, recording 13.2 per cent increase in December at $1.54 billion against $1.36 billion in December 2008, as per the Reserve Bank of India.
The FDI equity inflows during April-December period of this fiscal was $21.5 billion, marginally up from $21.15 billion the previous fiscal.