Indian-China trade would touch USD 100 billion in the next four years from the present USD 63 billion, says industry body Assocham.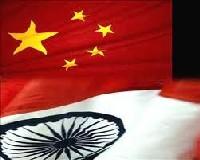 As per the Associated Chambers of Commerce and Industry of India, the two Asian giants can emerge as world's largest trading partners by 2030.

"China has already raced past United States, Britain and Japan to become India's largest trading partner. Indian companies can gain substantially by accessing Chinese capital goods at attractive prices by way of imports," Assocham said.

Indian exports to China jumped 68.8 per cent to USD 19.6 billion in 2010-11, from USD 11.6 billion in the previous year. Imports increased 41 per cent to USD 43.5 billion from USD 30.8 billion in the same period.

India is the tenth largest trade partner of China, and its seventh largest export market. In India's total trade, China's share has increased to over 10 per cent.

However, Assocham expects that government's proposal to hike tariff and non-tariff
barriers on imports of some Chinese goods or to impose a complete ban on items like power and telecom equipment will send negative signals to India's trade partners and affect investment climate in key sectors.
"Economic relations between India and China are among the most significant in current global economic scenario," Assocham Secretary General D S Rawat said in the statement, adding that the trade gap must come down.
"Indian companies must widen product portfolio to increase exports of finished, value-added products," he said.
India and China entered a trade agreement in 1984, granting each other the status of Most Favoured Nation (MFN).
"There are complementarities as India has excelled in services sector, especially in knowledge-based services, while manufacturing has emerged as mainstay of Chinese economy," Rawat said.
Indian exports to China mainly consist of metals, ores, iron and steel and cotton, while imports are electrical machinery and equipment, nuclear reactors and boilers, organic chemicals, fertilisers, iron and steel.