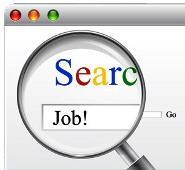 As Eurozone companies fight recession, India and China contributed 95 per cent of the jobs created by the BRIC nations after the US, which led the employment generation, according to a recent survey.

The number of jobs created by Brazil, China, Russia, India, China investors in Europe increased by 8 per cent in 2011, with India and China together accounting as the largest players for 95 per cent of job creation and 82 per cent of projects in the continent, Ernst & Young's 10th annual European Attractiveness Survey released on Wednesday says.

After a sharp fall in 2010, the number of jobs created by Brazil, Russia, India and China investors in Europe increased to reach 9,385, it says adding that collectively, BRIC economies accounted for 6 per cent of the total job creation in Europe, behind the US and Germany.

Indian company projects targeted business services and software, while their Chinese peers focused on the clean technology sector, especially solar power, the survey says.

This survey combines an analysis of international investment into Europe over the last year with a survey of more than 800 global executives on their views about how and where global investment will take place in the next decade.

The US continued to be the largest investor in Europe, providing 1,028 projects, 26 per cent of the total.

Across Europe there was an overall  2 per cent increase in projects to 3,906 in 2011 compared to 3,757 in 2010.

The average project was markedly larger and foreign direct investment job creation was up 15 per cent, it further points out.

"Despite
the current turmoil in Europe, its fundamental strengths continue to endure.
While the spotlight has focused on the world's rapid-growth economies, Europe, too, remains a key destination for foreign investors," Ernst & Young's head International Location Advisory Services and author of the report, Marc Lhermitte says.
Europe remains the world's largest single economy and the attraction of its 500 million high-spending consumers, together with a stable and transparent legal and regulatory environment, remains a powerful draw for investors, he adds.
The UK remained the most attractive country in Europe for investment with 679 projects, 17 per cent of the total.
In 2011, India was one of the top 5 countries to invest in the UK in its machinery and equipment sector.
However, when measured by project numbers, Germany outpaced the UK, securing 69 projects from BRIC companies, up 35 per cent from 2010.
The UK, with 54 foreign direct investment projects from BRIC countries, was second followed by France and Belgium, it adds.
Business services and software sectors remain the biggest recipients of FDI projects in Europe with an increase of 19 per cent to 666 and 15 per cent to 436 respectively, it says.
Altogether the two sectors mentioned above accounted for 28 per cent of total projects in 2011, providing more than 16,000 jobs.
The automotive sector also saw an increase in the number of FDI projects to 270 from 258 last year and it was also the sector that created the highest number of jobs, at 37,790.
The sectors that saw the biggest declines were financial intermediation, which fell by 16 per cent and electronics by 8 per cent.