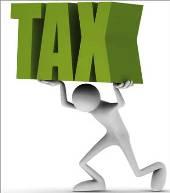 The Congress-led government in Maharashtra appears divided over reversing its decision to amend the value-added tax set off scheme applied to the automobile industry, despite pressure from the industry and political leaders to do so.

The state finance department has taken an aggressive stand, saying the government should not succumb to auto companies, while other departments say the issue needs to be revisited to arrest the fall of investment to the state.

Instead of a VAT set-off claimed on a gross sales basis, auto companies were asked to claim in on a net sales basis from April 1, 2011, a move which has been objected to by the automobile industry.

According to critics of the government's move, the amendment is a blow to the auto makers, which are now preferring other states over Maharashtra for new projects.

Mahindra and Mahindra has recently announced its decision to invest in Tamil Nadu, while Maruti Suzuki India, Ford India and Volkswagen have chosen Gujarat, not Maharashtra.

Incidentally, Union Agriculture Minister and Nationalist Congress Party chief Sharad Pawar criticised the state government for losing investments to other states and not keeping continuity in the decisions taken in the past on incentives.

A senior government official, who did not want to be identified, told Business Standard: "If the government retracts, it will have to bear the burden of at least Rs 7,000 crore (Rs 70 billion)
annually, which is not possible during the present economic slowdown."
The 52 (A) amendment to the Maharashtra VAT Act has prevented companies from claiming higher input tax credit.
Earlier, the companies would formally sell their entire production from the manufacturing arm to the marketing and sales arm, to claim VAT set-off for sales within Maharashtra.
"The marketing arm would then, in effect, bill this to other states across the country.
However, under a revised rule, the companies would not be able to claim the VAT set-off on products sold outside the state," the official said.
The finance department has prepared a note, strongly opposing reversing the amendment to the VAT Act.
The note would be forward to the state Cabinet for its consideration.
Chief Minister Prithviraj Chavan admitted the government and the industry were unable to arrive at a consensus in this regard.
He said the industry department, as well as Ernst and Young, looked into the issue but were unable to come out with a solution agreeable to the auto industry.
The issue still remains unresolved as the auto industry stuck to its stand.
Chavan indicated the Cabinet would discuss the issue again.