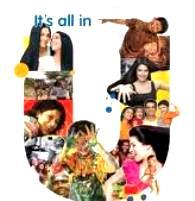 FMCG giant Hindustan Unilever on Friday reported 23.43 per cent decline in standalone net profit at Rs 1,019.25 crore (Rs 10.19 billion) for the first quarter ended June 30, 2013, on account of an exceptional income generated in the same quarter last year from the sale of properties.
The company had reported standalone net profit of Rs 1,331.19 crore (Rs 13.31 billion) in the corresponding quarter a year ago.
HUL's net sales during the period under review increased by 6.99 per cent to Rs 6,687.49 crore (Rs 66.87 billion) in the quarter under review as against Rs 6,250.15 crore in the corresponding period last year, the company said in a statement.
Explaining the reasons for the decline in net profit, HUL said in the year-ago quarter it had an income of Rs 607.24 crore (Rs 6.07 billion) from exceptional items, which included sale of
properties. For the same quarter this year, the credit from exceptional items was at Rs 106.25 crore (Rs 1.06 billion).
Commenting on the company's performance, HUL Chairman Harish Manwani said: "In a difficult market environment, we have again delivered competitive growth and strong margin expansion through a sustained focus on innovation, in-market execution and robust cost management."
He, however, said that there are near term concerns due to slowing market.
"While there are near term concerns particularly around slowing market growth, we are confident of the medium to long term growth prospects of the FMCG sector and our strategy of driving growth and profitability through innovation and operational excellence," he added.
During the quarter, revenue from soap and detergents increased by 7.33 per cent to Rs 3,407.66 crore (Rs 34.07 billion), personal products increased by 1.96 per cent to Rs 1,883.38 crore (Rs 18.83 billion).
HUL CFO R Sridhar said that the discretionary products are under pressure. "Fair & Lovely sales declined in the quarter but there are clear plans to accelerate growth momentum for Fair & Lovely."
Revenue from beverages grew by 15.79 per cent to Rs 757.37 crore (Rs 7.57 billion) and packaged food increased by 4.78 per cent to Rs 457.88 crore (Rs 4.57 billion). Total expenses were at Rs 5,789.88 crore (rs 57.89 billion), an increase of 5.84 per cent compared with Rs 5,469.95 crore (Rs 54.69 billion) last year.
HUL's advertising and promotions expenses in the quarter increased by 8.56 per cent to Rs 889.78 crore (Rs 8.89 billion). Shares of the company were trading at Rs 660.75 apiece on the BSE in afternoon, down 3.75 per cent from their previous close.
During the first quarter this fiscal, HUL'S parent company Unilever PLC increased its stake in the Indian arm Hindustan Unilever Ltd (HUL) to 67.28 per cent from 52.48 per cent, following an open offer which commenced on June 21.
Earlier in the day, HUL had announced that its Managing Director and Chief Executive Officer, Nitin Paranjpe, will take up a global role at parent Unilever and become the President, Home Care, of the FMCG giant.
Subsequently, Sanjiv Mehta, currently Chairman, North Africa & Middle East (NAME), Unilever, has been appointed as the Managing Director and Chief Executive Officer of the company in place of Paranjpe with effect from October 1, 2013.