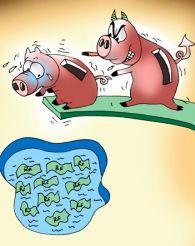 The slowing economy has affected all investment avenues be it gold, stocks, or even debt instruments. To add to the misery, the salaried are tensed about pay cuts and losing jobs.

Is it a better option to shift your investments from stocks to fixed deposits for safety?

Is real estate a better investment avenue in uncertain times like today?

If you are among the ones worried about losing job or getting a pay cut, how should you plan for the contingency?

Chat with renowned financial planner Gaurav Mashruwala to get tips on how manage your finances wisely. Ask him your queries at 4.00 pm Thursday, October 10, only on ZaraBol.