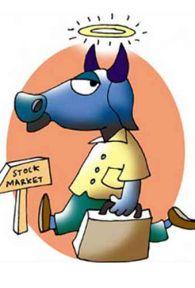 Are you investment decisions based on the market movements?

There is a good reason why you must invest systematically every month and stick to their asset allocation. And, not bother which way market is heading.

Until a month back, markets were
in a free fall. One-year returns from stocks were negative. Surprisingly, Gold ETFs had returned over 20 per cent.
Today, the situation has completely reversed. If you look at one-year return of BSE Sensex, investors would have made over 6 per cent profit on their investments.
Gold, on the other hand, gave negative returns of almost 8 per cent.
Chat with well-known financial planner Gaurav Mashruwala to get tips on how to invest wisely. Ask him your queries at 4.00 pm Thursday, September 26, only on ZaraBol.