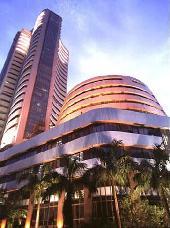 Indian shares ended higher with National Stock Exchange's 50-share Nifty index ending above key 5,900 resistance levels on Friday led by buying in oil stocks and index-heavyweights.

ONGC, HPCL among others, gained on reports government is looking at the option of increasing diesel and kerosene prices by Rs 10 per litre in phases.

Investors were also optimistic that the US will soon draw a resolution over 'fiscal-cliff' that will lead automatic tax hikes and spending cuts by year end and may push world's biggest economy into recession.

The Bombay Stock Exchange's Sensex index rose 121.04 points to end at 19,444.84 while the National Stock Exchange's Nifty-50 index gained 38.25 points at 5,908.35.

Meanwhile, Asian shares ended up on hopes of quick resolution to US 'fiscal cliff' as lawmakers initiated talks in Washington.

China's Shanghai Composite rose 1.24% to 2,233, Singapore's Straits Times rose 0.18% to 3,185, Hong Kong's Hang Seng was up 0.21% to 22,666 while Japan's Nikkei gained 0.7% to 10,395.

MSCI Asia Pacific index outside Japan rose 0.5% to 899.34.

European shares fell in late trades. France's CAC declined 0.65% to 3,650, Germany's DAX fell 0.31% to 7,631 while UK's FTSE was down 0.03% to 5,952.

On the domestic front, oil & gas, power, metals, autos, consumer durables, PSUs, capital goods lead gains while healthcare, 
banks dropped on BSE.
Among key Sensex stocks, Reliance Industries ended up 3%, Hindalco and Sterlite Industries rose 1% and 2.3%, HDFC gained 0.6%, Infosys and TCS rose over 1%, ONGC shot up 2.5% while in auto space Hero MotoCorp ended up 1.3% and Maruti Suzuki 1.4% on BSE.
The laggards include Sun Pharma declined 1%, Mahindra and Mahindra fell 0.7%, Bharti Airtel falling 0.1%, SBI declining 0.5% and Jindal Steel dropped 0.3% on BSE.
Bank stocks declined on profit booking ahead of the year end book closing.
The other notable movers include, Manaksia Limited that surged over 13% to Rs 57 after the company said its board approved the restructuring plans of the company.
Shares of public sector undertakings (PSU) oil marketing companies like BPCL, HPCL and IOC rose nearly 4% on hopes of oil price rise in domestic market.
The BSE mid-cap and small-cap rose nearly 0.3-0.8%.
The overall market breadth was strong as 1,508 stocks advanced while 1,378 stocks  declined on the BSE.