India is looking at new ways to attract investors to sales of shares in state-run industries and large offerings in Oil India and power company NTPC are set to come in the next few weeks, a top finance ministry official said.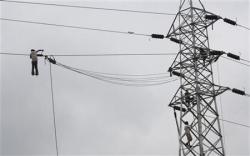 Selling equity in large public industries is a central plank of the government's plan to bring down a wide fiscal deficit, a major weakness in Asia's third-largest economy that has triggered repeated warnings of a credit downgrade from global ratings agencies.

Until last week the government's divestment plan was struggling, but it got a boost from a $1.1 billion offering of miner NMDC Ltd. It is on track to meet a budget target of $5.5 billion by the end of March, D. K. Mittal, Secretary, Financial Services and Disinvestment, told the CNBC television network.

Mittal said the Oil India offering will happen in January and will be quickly followed by NTPC by early February.

Investor interest in stake sales was muted last year because of poor market conditions and high pricing, along with restrictions and poor incentives for banks handling the deals that put off foreign players.

The NMDC sale was popular in part because the government set the floor price below book value, which attracted more investors, which could set the tone for the upcoming stake sales.

"We have to have a strategy keeping in mind that the market tends to bring in the price at the lower level," Mittal said. "Pricing is only part of it, there are few more parameters which are a part of the strategy."

He did not give more details, but India's Economic Times
newspaper on Monday reported the finance ministry is planning to achieve the target by setting realistic floor prices for share auctions and also providing better incentives to merchant banks, to prod them to go out and aggressively woo investors.
Last financial year, state-run insurer LIC had to bail out the government and buy most of the shares on offer after very low interest for the sale of stock in oil company ONGC. Investors said the floor price was too high for market conditions.
HAL OFFER NOT IMMINENT


Last week, Mittal told reporters he was looking at extending the offering time for shares of state-run firms beyond market hours so that more institutional investors from Europe and the United States could participate in the stake sales.
On Saturday, Prime Minister Manmohan Singh said India will speed up the sales to revive the stock market and will push ahead with reforms aimed at spurring an investment recovery in the flagging economy.
The ministry is also looking to offload stakes in Steel Authority of India Ltd, NALCO and Bharat Heavy Electricals Ltd. Mittal gave no timeline on these, but
The Economic Times
report said they were likely to be part of the renewed push.
However, he ruled out any immediate IPO for state-run aircraft maker Hindustan Aeronautics Ltd, while speaking to CNBC TV-18.
"We do have a few issues to be put through the IPOs but I think we have still not completed the process. And as you are aware, IPOs do take a longer time so I don't expect anything to hit within this financial year," he said.