Morarji Desai's government in 1977 decontrolled sugar. Now after four decades, the UPA2 led by Manmohan Singh is moving towards deregulation of the sugar industry, which means no dual price of sugar at controlled price and in free market.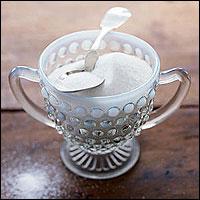 A first step in that direction has been taken by the prime minister by setting up an expert panel headed by his economic advisory council (EAC) chairman C Rangarajan, to examine all issues relating to the sugar sector.
"The committee will look into all the issues relating to deregulation of the sugar sector and it has been requested to complete its task as early as possible and give its recommendations to the prime minister," an official announcement said.
Though its terms of reference have not been fixed, sources said the panel would also examine the sugarcane growers' constant complaint of delayed payments of their products and harassment by the sugar mills.
Those included on the panel are Kaushik Basu, chief economic adviser of the Finance Ministry, Commission for Agriculture Costs and Prices (CACP) chief Ashok Gulati, Nand Kumar, former food secretary and currently member of National Disaster Management Authority, secretaries, food and agriculture, and EAC secretary K P Krishnan as its convener. The panel is empowered to involve such experts, academics as required as special invitees. 
Earlier this month, apex sugar industry bodies ISMA and NFCSF had met Finance Minister Pranab Mukherjee, seeking partial decontrol, including freedom to sell sugar in the open market and doing away with the obligation to supply sugar at cheaper rates for ration shops.
Under the levy obligation, sugar mills are required to sell 10 per cent of their output to the government at below-cost rates for supply to ration shops.
According to industry estimates, mills incur a loss of about Rs 2,500-3,000 crore (Rs 25-30 billion) to meet the levy obligation.
Industry has also been demanding removal of the monthly system under which food ministry allocates quantity of sugar to be sold in the open market every month.
A similar kind of committees had looked into the issues relating to the sugar industry way back in 1998, 2004 and 2007.
The committees, headed by former food secretaries B B Mahajan and S K Tuteja and also ex-Nabard chief Y S Thorat, had suggested reform in the sector in some form or the other.
However, the suggestions of these three committees related to decontrol of the sector were not implemented.
Reacting to the development, Indian Sugar Mills Association (ISMA) Director General Abinash Verma said: "I hope this panel consisting of experienced government officials and experts in this field would submit its report early. I hope that this high-level committee will give positive recommendations for the benefit of industry and farmers."
Verma also hoped the government to accept the suggestions made by this committee on sugar decontrol.