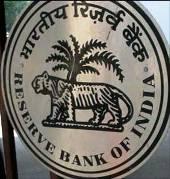 Government has amended the rules governing Indian Depository Receipts issued in New Delhi by foreign companies, after financial regulators Reserve Bank of India and Securities and Exchange Board of India allowed part-conversion of securities into equity shares by investors.

The amendment, notified by the Ministry of Corporate Affairs in the Companies (Issue of Indian Depository Receipts) Rules, have come into effect from October 1, as per a ministry notification.

As per the MCA notification, "A holder of IDRs may transfer the IDRs, may ask the domestic depository to redeem them or, any person may seek re-issuance of IDRs by conversion of underlying equity shares," subject to the provisions of Foreign Exchange Management Act and Sebi rules at the time.

Banking regulator Reserve Bank of India and capital markets watchdog Sebi had approved partial conversion of IDRs into equity shares late in August, while capping the funds to be raised through IDRs at $5 billion.

The move is expected to help in attracting foreign entities to list their IDRs on domestic bourses.

". . . to retain the domestic liquidity, it is decided to allow partial fungibility of IDRs (i.e. redemption/ conversion of IDRs into underlying equity shares) in a financial year to the extent of 25 per cent of the IDRs originally issued," Sebi had said in its circular on August 28.

In 2012-13 Budget, the government had proposed to allow two-way
fungibility of IDRs to encourage greater foreign participation in the Indian capital market.
In a separate circular, the Reserve Bank also said on August 28 that there would be an overall cap of $5 billion for raising of capital through IDRs by foreign companies in Indian markets.
"This cap would be akin to the caps imposed for foreign institutional investor investment in debt securities and would be monitored by Sebi," it said.
The two-way fungibility allowed for IDRs is similar to the limited two-way flexibility allowed for American depository receipts and global depository receipts issued by domestic companies in foreign markets.
This would enable Indian shareholders to convert their depository receipts into equity shares of the issuer company and vice versa.
The restrictions on fungibility was seen as one of the major factors for foreign entities keeping away from listing their IDRs. So far, only foreign company, UK-based banking major Standard Chartered, has listed its IDRs in India.
Sebi had said it decided to prescribe a frame work for two-way fungibility of IDRs to improve the attractiveness and long-term sustainability of such instruments.