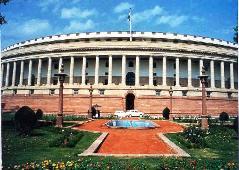 Is the Indian media and entertainment industry in the middle of a major consolidation wave?

There are the done deals. In January this year, Mukesh Ambani's Reliance Industries funded the merger of Eenadu TV with Network18.

In May, the AV Birla Group picked up a 27.5 per cent stake in the India Today group.

In July, the Sahara Group funded the founders of Digicable to buy back Ashmore's stake.

The Agarwal family that owns DB Corp just transferred its 50 per cent stake in Diligent, the company that publishes DNA, to Subhash Chandra's Essel Group.

The consideration is unknown. (See chart).

The Rs 1,400-crore (Rs 14-billion) Jagran Prakshan, publishers of Dainik Jagran, bought Nai Dunia earlier this year.

Then there is a buzz. That Jagran is eyeing newspapers in Andhra Pradesh and Orissa.

The company denies it.

That Deccan Chronicle's debt-ridden status has every newspaper group bidding for it.

Most refused to comment or rubbished the reports.

There is another one -- Outlook is on the block. Maheshwar Peri, publisher Outlook, denies it 'vehemently.'

Similar stories about Videocon's DTH (direct-to-home) service, d2h 'are not true,' says Anil Khera, CEO.

"There is a lot of talk of consolidation these days," quips A S Raghunath, an independent media consultant.

"Not surprisingly. The dollar has strengthened, raising prices of newsprint.

"So, costs have risen by 20-30 per cent even while ad revenue growth slows down from 10 per cent last year to an estimated seven per cent this year.

"Operating margins in the print business are down from an average of 20 odd per cent to 17 per cent or so," says Sunil Mutreja, executive director of the Rs 565-crore (Rs 5.65 billion) Amar Ujala.

"As the ad slowdown hits smaller newspapers they will look for shelter," says Sanjay Gupta, editor and CEO, Jagran Prakshan.

Does that mean a bloodbath then -- loads of restructuring and buy-outs?

I love being a media owner

Not exactly say the people in the thick of the action.

The Rs 1,371-crore (Rs 13.71 billion) DB Corp, along with Jagran and Times, is one of the groups in buying mode.

It has been offered every deal that is in print and several in news television.

Says Girish Agarwal, director, DB Corp, "We are very keen to buy print publications but there are no worthwhile opportunities.

"The people willing to sell are weak number 4 and 5 brands and most have absurd price expectations. Many potential M&A targets are simply eroding their value by hanging on to their brands."

And therein lies the nub of the issue. Many portions of the fragmented Rs 80,000-crore (Rs 800-billion) Indian media and entertainment industry are ripe for consolidation.

In cable TV, 60,000 operators running wild make consolidation an imperative to unlock value.

With digitisation being made mandatory, "The kind of resources required will force independent multi-system operators to consolidate," says Jagjit Kohli, managing director and CEO, Digicable.

In print, dozens of small newspapers in almost every district make it difficult to make money.

In news broadcasting, more than 133 channels fight over a stagnant Rs 2,000-crore (Rs 20-billion) ad pie.

But media owners refuse to sell. Kunjesh Parihar, managing director, Ad Space Mart and former CEO, Gujarat Samachar,
explains, "Newspapers which have lost circulation, continue to do small print runs because owners do not want to lose the advantages of being a publisher."
These could range from access to politicians and businessmen, to the money from non-advertising revenues such as paid news.
That is one reason.
The second: Many owners have other businesses that subsidise news.
Take the Bihar-Jharkhand market.
There are four players:
Jagran
,
Bhaskar
,
Hindustan
and
Prabhat Khabar
.
The first three are large, listed national players with staying power.
The incumbent
Prabhat Khabar
is backed by the Rs 4,000-crore (Rs 40-billion) Usha Martin Group.
K K Goenka, managing director, Neutral Publishing House (
Prabhat Khabar
), reckons that the largely stagnant ad market in the two states is about Rs 350-400 crore (Rs 3.5 billion-40 billion).
Till the moribund economy grows fast enough to push ad growth to 15-20 per cent, only two players can survive.
Someone will have to blink, eventually.
"Till the pressure to sell becomes intense, they do not sell, like
Nai Dunia
," says Parihar.
The paper, which was sold for Rs 150 crore (Rs 1.5 billion), was running at a loss, says Gupta of Jagran.
And that says Agarwal is the point.
If it had sold three years earlier, the deal would have been profitable for Nai Dunia too.
Why consolidate?

You could argue that those brands are within their rights not to sell. Sure they are.
But their presence makes for an industry unable to deliver on the potential of the market.
The promise of 700 million viewers, 350 million newspaper readers etc. brought in a deluge of investments, especially from financial investors about six years back.
They made very poor returns and beat a hasty retreat.
The strategic investors are stuck because of media owners' attitude to control.
That leaves corporate investors such as Birla or Ambani.
The issue going forward, as Khera puts it rightly is, "is going to be about growth, more than consolidation." Mutreja agrees.
He reckons that what matters is whether a brand is number one or two in a market -- globally they get a disproportionately large size of audience and revenues.
He says that currently an advertiser picks up a
Dainik Jagran
or a
Dainik Bhaskar
for the total number of states and towns they deliver, not necessarily for their position in each.
As the pressure on ad revenues increases, he will start to looking at that.
That is when regional leaders such as
Amar Ujala
or
Prabhat Khabar
will be able extract their pound of flesh.
Why entertainment TV looks good?
Note that none of this debate seems to be touching entertainment television, where the top five networks now control 65 per cent of the market.
So you might hear of the odd Maa TV (Telegu) selling a stake to Sony, but largely the sector remains untouched by the slowdown.
The last two quarters have seen TV ad rates go up for the first time in years.
This is because the bloodbath in entertainment television, where nobody was married to their stake, happened in 2009.
In news television and print, till the drivers for being in the business change, it will be a long, painful road to consolidation.