The stipulation that new front-end stores will have to be set up will impact M&A in the sector.
The government, while issuing clarifications on the multi-brand retail policy, might have added to the industry's confusion by introducing some new ideas that are being seen as a roadblock for foreign investors, as well as for domestic firms. Also, the Department of Industrial Policy & Promotion (DIPP) has left many issues hanging, to be considered later.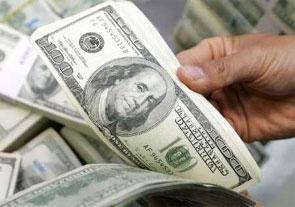 DIPP says the acquisition of existing retail stores will not be part of the mandatory $100-million investment. The front-end retail stores must be set up as an additionality and not through acquisition of existing stores. This will hurt companies like Walmart, which wants to acquire the existing stores of the Bharti group.

So far, the debate was only on back-end, on whether 50 per cent of the $100-million investment must go to new projects alone. DIPP has reiterated the government stand that even if a firm is acquiring an existing back-end facility, at least $50 million must go towards creating additional back-end infra. Also, the government is still considering if the mandatory back-end and front-end funding should be restricted to just the first tranche of investment.

Goldie Dhama, associate director, PwC, says the stipulation that new front-end stores will have to be set up will impact M&A in the sector and the ability of Indian retailers to attract FDI in their existing businesses.

On the 30 per cent sourcing from the Indian micro, small and medium enterprises sector, the government has made it clear that these cannot be used for global business as well and global sourcing has to be kept separate. "The 30 per cent sourcing will be reckoned only with reference to front-end stores. A multi-brand retailing entity cannot engage in any other form of distribution."

Also, the sourcing condition pertains only to manufactured and processed products, DIPP has said. "Procurement of fresh produce is not covered by this condition." Chains like Walmart, Tesco and Carrefour are expected to have the bulk of their products in the fresh produce category.

To block any franchisee arrangement, DIPP has said: "As regards supplies by multi-brand retailers to franchisees run by partners, the policy envisages multi-brand trading in retail." The front-end stores set up by multi-brand chains will have to be 'company owned and company operated'.

DIPP has also said "the state governments have the prerogative of imposing additional conditions".

Anil Talreja, partner, Deloitte, points out some clarifications may result in slowdown in investors' India decision-making process.

Most retailers were asking for FDI in e-commerce to be allowed, but the government has said a firm 'no' to that.

In a positive sign, the government has said investment towards back-end infra can be made across states, irrespective of whether or not FDI in multi-brand retail is permitted in that state.