At a time when global multi-brand retail chains were looking for easing of hurdles, the government seems to have impacted the entire retail universe by tightening the rules for wholesale traders.

The Department of Industrial Policy and Promotion (DIPP), in a press note issued today, defined group firms as "two or more enterprises that directly or indirectly are in a position to exercise 26 per cent or more voting rights in the other enterprise, and can appoint over 50 per cent members of board of directors in the other enterprise". The move was to bring clarity to an April 2010 policy that asked cash-and-carry businesses to limit their sale to group firms at 25 per cent of their turnover but not explained what group firms meant.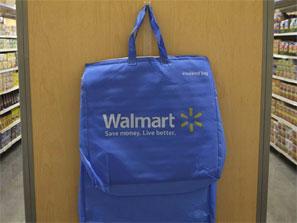 DIPP Secretary Saurabh Chandra explained the cap on wholesale businesses' sale to group firms was meant to prevent "back-door entry of retail".

However, the decision, now that up to 51 per cent foreign direct investment (FDI) is allowed in multi-brand retail and 100 per cent in cash and carry, has left many industry watchers puzzled. Things were different in 2010, when FDI was not permitted in multi-brand retail. The government wanted to make a clear distinction between front-end, back-end and cash-and-carry to ensure there was no violation of rules, an industry expert said.

The move is likely to hit Bharti-Walmart, the 50:50 joint venture between the US' Walmart and Sunil Mittal-led Bharti Group that operates cash-and-carry outlets in India, the most.

The 20 Bharti-Walmart cash-and-carry outlets in India at present sell 85 per cent of their products to Bharti Retail's EasyDay stores. With today's press note, Bharti-Walmart will either have to restrict its sale to EasyDay to 25 per cent of its turnover and look for new buyers, or rejig its corporate structure so that the new definition does not kick off, says a consultant with a multinational advisory firm.

A Bharti Walmart spokesperson said: "We are studying the government's clarification on the definition of group companies."

Experts indicated this would add to the troubles of Walmart, which is under the Enforcement Directorate (ED) lens for an alleged violation of the Foreign Exchange Management Act (Fema). Also, it has been under a cloud for lobbying activities in the US to gain wider access to various markets, including India.

Goldie Dhama, associate director (tax and regulatory services),PricewaterhouseCoopers, said: "The definition of group companies will bring clarity to the retail policy." The companies in wholesale trade and dealing with retailers in the same group could now structure their businesses accordingly, he pointed out. Another analyst said the move was expected for a long time.

Three years ago, when the 25 per cent sales cap was imposed on wholesale businesses, Walmart India President Raj Jain had indicated some changes might be necessary in the corporate structure if the rule was not withdrawn. However, as group companies were not defined, the restriction imposed in 2010 was not enforced fully, according to people in the know. Bharti-Walmart is learnt to be selling over 85 per cent of its products to Bharti Retail, which has over 200 stores in the country.

The UK-based Tesco provides back-end support to Tata group's wholesale and retail business in a franchisee pact. Tesco and Tata want to go together in front-end retail, as well. Even Walmart and Bharti want to stretch the wholesale links to front-end retail. French retail chain Carrefour and German group Metro operate 100 per cent owned cash-and-carry businesses in India.


THEN & NOW

April 2010
Govt issues press note saying wholesale trade of goods will be permitted among firms of the same group
The note explains such wholesale trade to group firms taken together should not exceed 25% of the total turnover of the wholesale venture
The rules, introduced before FDI being allowed in multi-brand retail, does not define group firms

June 3, 2013
DIPP defines group firms - almost nine months after 51% FDI is allowed in multi-brand retail
Group firms are defined as two or more enterprises that directly or indirectly are in a position to exercise 26% or more voting rights in the other enterprise or appoint more than 50% members on board of directors in the other enterprise