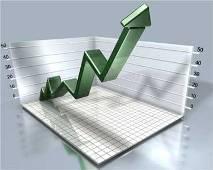 India's farm growth fell from seven per cent in 2010-11 to 2.8 per cent in 2011-12, owing to low emphasis on non-cereal crops and waning of the low base effect of the drought in 2009-10 on farm production.

The growth, below the long-term trend of about 3-3.3 per cent, prompted many experts to question the policy of over-emphasis on cereals.

"Despite the record grain production in 2011-12, if the growth numbers show a declining trend, it means Indian agriculture needs to move away from just cereals.

And, for that to happen, we need more private investment in farming through adequate incentives for marketing and distribution," Ashok Gulati, chairman of the Commission for Agricultural Costs and Prices, told Business Standard.

Others believe the below-par performance in 2011-12 shows the low base effect of the 2009-10 drought had ended, and the high base effect of 2010-11 had played its
part.
In 2010-11, growth in agriculture, forestry and fishing rose sharply after a drought had dragged it down to about 0.4 per cent in 2009-10.
That financial year, foodgrain output dropped to 218 million tonnes.
In 2010-11, output rose to 245 million tonnes, as the base was low.
Farm growth in the last financial year stood at about 253 million tonnes.
The fall in annual farm growth to 1.7 per cent in the fourth quarter of 2011-12, against 2.8 per cent in the third, was attributed to seasonal factors.
Ramesh Chand, director of National Centre for Agriculture Economics and Policy Research, said farm production usually dropped in the fourth quarter of a financial year, as the kharif output was exhausted and the rabi output was yet to arrive.
The third advanced estimate for crop production for 2011-12, released in April, had pegged the country's overall foodgrain production at a record 252.56 million tonnes, about three per cent more than last year.