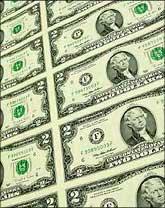 The clearance of the proposed National Policy on Electronics is expected to bring in investments of around $1 billion in the mobile phone segment during the next three years.

"We estimate investment of $750 million to $1 billion (into the country) can happen quickly to either start new production facilities or to expand existing plants on implementation of the proposed NPE," Pankaj Mohindroo, president, Indian Cellular Association, said.

He said, "The final version of the NPE, along with the formal approval schemes like Electronic Development Fund and a robust incentive policy for encouraging exports of electronics, would have to be in place" before investments proposals started crystallising.

According to the ICA, the demand for mobile handsets in the country is expected to grow at 10 to 12 per cent per annum and will touch 280 million units by 2015.

"These demands can be met by producing handsets locally.

The scale of manufacturing would require a stable taxation regime and other related fiscal and non-fiscal incentives both from the Union and state governments," said Mohindroo.

The government has, within a fortnight, already announced two schemes to boost electronics manufacturing
in the country, dominated by imports.
Electronics industry body ELCINA estimates the size of the industry at $70 billion, of which $40 billion of the requirement is met through imports.
The NPE draft forecasts such imports to touch a humongous $300 billion by 2020.
The Cabinet last week approved a Modified Special Incentive Package Scheme under which the government will provide up to Rs 10,000 crore (Rs 100 billion) benefits to the industry over 10 years for promoting production of electronics products and components in India.
However, the scheme is open only for three years by when electronics manufacturing related projects can get approval under this scheme.
Early this month, the government had approved the Electronics Manufacturing Cluster scheme that will provide financial support of up to Rs 50 crore (Rs 500 million) for setting up a cluster which will house the eco-system required for manufacturing specific kinds of devices.
According to Information Technology minister Kapil Sibal, the proposed NPE should come up for a decision in next Cabinet meeting.
The NPE has proposed steps to facilitate a turnover of around $400 billion in the domestic electronic industry within the next eight years and aims to meet the requirement of the industry through indigenous production.