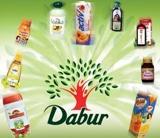 FMCG major Dabur India is eyeing two popular brands -- the Kolkata-based GD Pharmaceuticals-controlled Boroline's Eleen and Dey's Medical-owned Keo Karpin -- as part of its strategy to acquire niche regional brands to boost its presence in the domestic personal care market, especially the hair care segment.

A source with knowledge of the matter claimed Dabur might have already approached the two companies, without revealing further details.

Asked whether it would be interested in buying out Boroline's Eleen or Keo Karpin, Dabur India Ltd CEO Sunil Duggal said, "We are looking for niche, heritage, home-grown brands with strong recall in the personal care, especially hair care, and health care segments, mainly in eastern and southern parts of India."

He did not wish to name any target.

Both GD Pharmaceuticals, owner on Boroline and Eleen, and Dey's Medical, which owns Keo Karpin, did not respond to emails sent by Business Standard on October 31 seeking comments on the issue.

Repeated phone calls to both companies also proved unfruitful.According to Duggal, Dabur India could spend up to Rs 500 crore (Rs 5 billion) on domestic acquisitions.

"There are not enough good targets. Besides, valuation is an issue.

"Such
companies should not be valued based on the Ebitda, and could be valued based on the sales multiples," he added.
However, the minimum size of an acquisition would be more than Rs 50 crore (Rs 500 million).
"We desire to close a domestic deal early next year," said Duggal.
There was potential yet to be tapped in the country, he said.
"We have just scratched the surface." Dabur India planned to boost its presence in the over-the-counter category, which could happen organically or through acquisitions, said the CEO.
GD Pharmaceuticals' other brands like Suthol, an antiseptic, and Penorub, a pain reliever, could also easily fit into Dabur's growing OTC portfolio, said an investment banker who tracks the sector.
Keo Karpin would come with products in the hair care and skin care segments and the portfolio could be extended, he added.
"A fair valuation would be two-three times the sales," pointed out the banker.
GD Pharmaceuticals reported income at Rs 76.33 crore (Rs 763.3 million) in the financial year 2010-11.
Its net worth stood at Rs 70 crore (Rs 700 million), according to the company's balance sheet.
Dey's Medical Stores (Manufacturing) Ltd reported revenues from operations at Rs 72 crore (Rs 720 million) during the financial year 2011-12, according to its balance sheet.