As part of the stepped-up efforts to track transfer of funds parked overseas in India, the investigating agencies have brought Cross Border Bank Guarantees (CBBGs) and Standby Letters of Credits (SLOCs) under the scanner.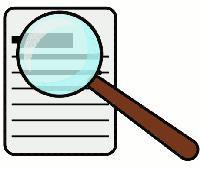 A senior finance ministry official said funds parked in other countries were indirectly being brought into India with the help of these instruments.

He added the process for preparing a list of such cases had already been started. "The list would help zero in on potential cross-border account holders and a letter has been sent to the Reserve Bank of India in this connection," said the official.

He said these instruments were offered as collateral to banks in India and huge loans taken, which were often not repaid.

"The bank invokes the guarantee and collects its dues," he added.

The official said after the inception of the Securitisation Act, a number of non-performing assets (NPAs) were turned around through cross-border SLOCs and bank guarantees, adding the whole matter had been taken up for speedy action.

The investigating agencies have also found critical intelligence on a number of individuals associated with transfer of funds from India to places like Dubai and Singapore.

In one of these cases, critical intelligence involves a resident of Delhi, who earlier worked with a private bank in India and is currently working with a Dubai-based Foreign Institutional Investor (FII).

According to the intelligence gathered, he has been luring high net-worth individuals from Delhi and Mumbai to invest their money through the FII for handsome gains and is also promising to take care of their black money.

In the other case involving a Bangalore-based middleman, the person under the garb of non-resident Indian (NRI) status is understood to be handling funds for liquor barons. He is transferring funds through his Singapore operation.

Market intelligence by the agencies has also led to a Zurich-based entity claiming to be organising funds mostly from Switzerland and making these available to Indian companies.

The ministry official said intelligence suggested the unit was facilitating re-routing of funds parked in Switzerland in the garb of PE to Indian promoters.

He added further surveillance and intelligence were on in all these cases, which gave clear indication of how the funds were being routed in the country and also being parked in other countries.