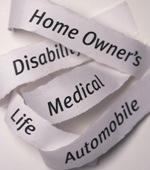 Buyers of insurance products always get confused with charges. There is a premium allocation charge, policy administration charge, mortality rate and so on. The confusion gets worse when these rates keep on changing annually.
Take for instance, Mumbai-resident HS Pathak's confusion.
He is wondering why two different children plans from the same insurance company have a premium difference of Rs. 40,000: one Rs. 36,000 and another Rs. 76,000.
While it can be mainly due to the difference in product features, things get more confusing when one looks at the mortality rate.
The mortality charges for a 35-year old man buying Bajaj Allianz Life Insurance's Max Advantage Plan (NAV Guaranteed) are Rs. 3.03 per Rs. 1,000 sum at risk.
For its Smart Insurance Plan (endowment plan), he pays Rs. 2.03. The NAV guarantee plan charges a higher rate due to an in-built accidental death benefit.
The mortality charge is the cost levied towards providing death benefit to the policyholders.
Since these charges are linked to the average Indian life expectancy ratio (which is about 67 years), one would expect it to be similar across all age groups, products and companies.
A senior official from the Insurance Regulatory and Development Authority says mortality rates depend on the age of the policyholder, gender (premium for women is 15-20 per cent less than men), financial status, geography and occupation (a diver will be charged more than a teacher).
"Mortality is dependent on the sum at risk (sum assured minus fund value) and should reduce as the fund value increases in the policy term," he adds.
While working out mortality rates, insurance companies use the Indian Assured Life Mortality Table 1994-96 as a reference besides their own claims-related experiences.
"However, the number of claims industry-wide may be different from the ones seen by the company, giving way to higher premiums many times. Therefore, they base the rate on their assumption as well," said the Irda official.
Rituraj Bhattacharya, head, product development, Bajaj Allianz Life Insurance, says: "Mortality charges, even within the same class of products, could vary due to variation in the factors that determine it. These are the company's mortality assumptions, underwriting guidelines and claim experience, the product distribution channel, etc."
Yes, even
the distribution channel can ascertain your mortality fee.
"Brokers can be bad for customers because they do not pay attention to underwriting, thus, increasing the cost. A company agent does proper underwriting and increases premiums if required," said the Irda official.
Higher mortality rates are charged when companies offer extra benefits for a product but don't levy extra charges. Children's plans that waive the premium in case of the death of the parent are also a case in point.
"For products with in-built waivers, the waiver is not charged as a rider, but the mortality rate, in such cases, is loaded," say insurance officials.
According to Paresh Parasnis, executive director and COO of HDFC Life Insurance, the charge is only up to the extent of the extra costs the company needs to incur.
He says: "As there is a protection element besides the savings element in such schemes, the policyholder is charged mortality only till the time the savings cross the sum assured."
According to insurance companies, the mortality charges will depend on the socio-economic class the product is targeting.
"So, typically, products designed for HNI customers will be charged less mortality since they are likely to have a better lifestyle," says Sanchit Maini, chief actuary, Max New York Life.
It is likely the premium charged for a product could differ based on the distribution channel. This is largely true for products sold directly by the company or through an online platform. When a product is sold online, no commission is payable and this benefit is passed on to the customer.
Last September, Irda came up with a new set of guidelines for Ulip products. While it capped the skyrocketing front-end charges like the premium allocation and policy administration costs, mortality charges were left out of the ambit.
And insurance agents claim some insurers have cashed in on this opportunity.
"A couple of insurers have increased mortality rates on account of a few benefits, like a higher payout for accidents," said the insurance agent.
Bajaj Allianz Life Insurance, Reliance Life Insurance, Aviva Life Insurance and Metlife have increased mortality rates by 10-20 per cent.
Insurance companies, however, deny this.
"Companies are aware any irrational loading will ultimately affect the yields of Ulip products, besides getting them pulled up by Irda," says Parasnis.