India's industry chamber CII on Tuesday expressed concerns over Britain's new immigration rules and called on the Cameron government to ensure free movement of professionals between the two countries.
CII (Confederation of Indian Industry) president Kris Gopalakrishnan made the remark as he held talks with Britain's business secretary Vince Cable.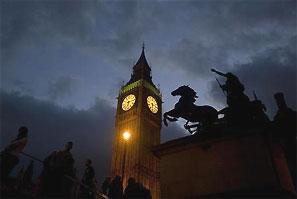 Members of India's leading trade and industry body are in London for the annual CEOs delegation, which revolves around the 'India-UK Partnership: Working towards Global Growth' this year.
"As unemployment has gone up, countries have tightened their visas. We need to make sure there is no long-term impact. Globally, we are all becoming services economies.
"The free movement of professionals is clubbed with immigration which is a different category. We need to separate these things out," said Gopalakrishnan, co-chairman of Indian IT major Infosys Technologies.
Cable is co-chair for the India-UK Joint Economic and Trade Committee (JETCO) to enhance cooperation across various sectors and is due to visit India later this year for the next meeting of the group.
He is an outspoken critic of the Conservative-led coalition government's immigration policies that may be perceived as business-unfriendly.
"Some barriers to trade such as visas can be alleviated but the India-UK business relationship is on an excellent footing.
"Recently, Prime Minister David Cameron's visit to India had the participation of a large business delegation which indicates unflagging interest in India.
"Due to global troubles, trade has not picked up as expected in the year gone by, but investments in both directions remain strong," said Chandrajit Banerjee, CII director-general.
"The UK is the fifth-largest investor in India, and Indian companies too have made the UK their base for the European markets.
"The present CII CEOs' delegation will continue to build on this mutual interest and we are confident that the trade target of doubling trade can be achieved by 2015," he added.