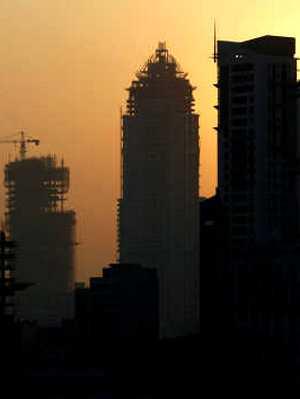 Rajesh Vardhan of Vardhman Group will take questions on real estate redevelopment on Wednesday, Oct 3 at 3 pm.

If you reside in an old building, located in a prime area, it is likely builders have come up with a flood of offers to redevelop your society.

Though all properties can be redeveloped, the incentive limit against the floor space index (FSI) varies across cities and locations.

There are, however, many ways in which a developer could dupe you. A fraudulent builder might demolish the building, without building another.

Also, he might redevelop the property but not abide by the design/layout of the building. Some might not even pay rent to occupants or give a smaller area than what was promised.

What are the important points you should know?

How does one calculate the capital gain in such a case, and the tax thereon?What documents the builder must give you?

To get answers to many such queries, log on to a live chat on Thursday, October 3, at 3 pm with Rajesh Vardhan, managing director, Vardhman Group.

Vardhan has been associated with the real estate industry for more than 25 years.

A science graduate from KC College, Rajesh did his LLB from Government Law College. Following his academic accomplishments Rajesh joined his father's real estate group -- Vardhman Group.
Click the red button above or follow THIS link to chat with Rajesh Vardhan!
(Due to circumstances beyond our control, the date and time of the chat may change)