Chief Executive Officers (CEOs) who sign with a flourish are more likely to be narcissistic with poor decision-making skills, according to a new US study.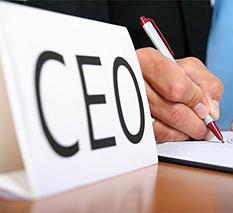 The study, comparing signatures of some 605 CEOs of US firms, found the bigger the signature, the more likely is he or she is to be a narcissist.

Also, the bigger the signature, the more likely the CEO is to run the company into the ground, found researchers from the Feenan-FlaglerBusinessSchool at the University of North Carolina.

Ironically, it's also big-signature CEOs who tend to get the highest compensation, regardless of their relatively poor performance, ABC News reported.

The study led by professors Charles Ham, Nicholas Seybert and Sean Wang defined narcissism as a type of egotism associated with conceit and a disregard for others.

Narcissists have a heightened opinion of their own abilities and performance, and, perhaps more importantly, a tendency to belittle or dismiss the abilities of others. They tend to reject or ignore feedback that they get from
others.
These qualities can make them bad decision-makers, to the extent that they ignore useful data or valid opinions offered up to them by subordinates, researchers said.
The study, they claim, is the first to focus on signature size. It's also the first to assert a relationship between big signatures and bad decision making.
The CEOs whose signatures are largest are those most likely to over-spend on Research & Development or asset acquisition. Their companies, in terms of financial performance, tend to be laggards.
Wang told
ABC News
that the 605 signatures were obtained, for the most part, from annual reports and proxies filed by Standard & Poor's 500 companies as of July 2011.
These were then subjected to a custom software programme to impose a rectangle on each signature and to measure its area.
"We standardised the measure by dividing the area by the number letters in the CEO's signature," Wang said.
He said the team relied on findings from psychological literature that "a bigger signature means a bigger ego, on average, though other factors may also determine signature size."