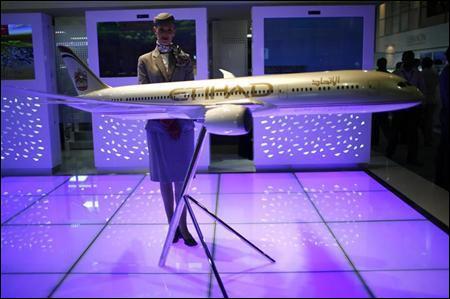 Competition Commission has held on to its observation about Etihad gaining joint control in Jet Airways and "significant" rights to appoint directors with a 24% stake purchase, while rejecting a plea to "rectify" its order that approved the deal earlier this month.
The two parties -- Abu Dhabi-based Etihad and Naresh Goyal-led Jet Airways -- had sought "rectification" to two parts of the order passed by the Competition Commission of India (CCI) on November 12 while clearing the deal.
The rectification was sought on the portion talking about Etihad's right to nominate certain board members being "significant", as also on the observation that Etihad was getting a "joint control" in running Jet Airways. Both pleas were rejected by CCI, the fair trade regulator, in a fresh order dated November 26 and published today.
This would not have any impact on the earlier CCI order passed on November 12 which said the Jet-Etihad deal did not pose any threat to competition.
However, CCI's observations about Etihad gaining joint control and "significant" rights to appoint directors on Jet's board differ from the companies' assertion and submissions before other regulators and agencies in this regard.
Passing the order, CCI said that the views/observations of the Commission regarding Etihad's joint control over Jet which are based on certain facts discussed in the November 12 order.
"While mistakes apparent on the record could be rectified ..., observation(s)/decision(s) of the Commission cannot be a subject matter of rectification," CCI said.
The deal was announced earlier this year and its closure was announced by the two companies last week. Etihad is acquiring 24% stake for about Rs 2,060 crore.
Besides CCI, Sebi, FIPB and other agencies have also cleared the deal but it has been taken to the Supreme Court by Subramanian Swamy.