Adopting a tough posture in its negotiations with the Indian government, Russian telco Sistema has suggested the government initiate parliamentary action to reach a binding decision so that the Supreme Court order cancelling 122 telecom licences does not apply to its Indian joint venture and its licences.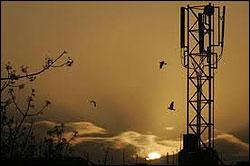 The telco was responding to a request by the Indian government a few days before the cooling-off period to negotiate an amicable settlement under the Promotion and Mutual Protection of Investments between the two countries would end on August 28. After the deadline, Sistema can go for international arbitration proceedings.
The company had sent a notice to the government, seeking redressal for the cancellation of its licences on February 28. Sistema Shyam Teleservices, the Indian JV in which Sistema has majority control, when contacted, declined to comment on the issue.
The suggestion was made by Sistema in its position paper as the only alternative in the negotiations in case its curative petition in the Supreme Court failed. It expects the Indian government to support the petition.
It said it would also be the only option in case the government did not adopt its Indian joint venture's suggestions on the upcoming 2G spectrum auction. The suggestions include a lower reserve price for spectrum, limiting the auctioning to only new players who lost their licences due to the court order and adjusting the prior licence fee against the new auction price. None of these suggestions have been incorporated in the 2G spectrum auction policy cleared by the government.
In its paper to the government, Sistema has given an indication of the compensation it might ask for and said the resolution of the dispute through negotiations would be more cost-effective than international arbitration.
It has said the Indian venture is spending $50-60 million a month to keep the business running, which would be wasted expenditure if its licence was lost.
It has said it would also face substantial damage to its business, including loss of subscribers and inability to attract new ones, loss of qualified personnel, damage to relationships with vendors and an increased cost of financing day-to-day operations.