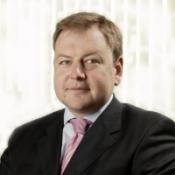 Russia will acquire 19.8 per cent stake in Sistema Shyam Teleservices Ltd, a joint venture between Sistema of Russia and Indian entity Shyam Group, for $676 million (around Rs 3,150 crore).
The stake sale to the Russian Federation will be through issuance of fresh equity shares. Post this, Sistema's stake in the joint venture would come down to 54.2 per cent, while Shyam of India would continue to have 23.5 per cent equity.
The approval to issue fresh shares was given by the Extra Ordinary General Body meeting of the company here. The proposal to sell shares to the Russian Federation was recently cleared by the Foreign Investment Promotion Board (FIPB) under the Ministry of Finance.
"The new sharing holding pattern will improve financial stability of SSTL and will increase its share value. The funds will be used for further development of SSTL business in telecom circles of its current operation, as well as for network deployment in new regions," SSTL CEO Vsevolod Rozanov said in a statement. SSTL has licence and spectrum to provide mobile telecom services in all the 22 circles across the country and claims to have over 2.8 million subscribers.
The company has also issued fresh shares to Indian partner to be within the regulatory requirement of not exceeding 74 per cent of the foreign investment in telecom companies. 


Photograph: Vsevolod Rozanov, President of Sistema Shyam TeleServices Ltd.