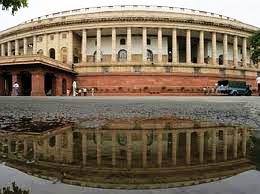 The government said on Monday there might have been defaults in payment by buyers on August 16 in the crisis-ridden National Spot Exchange Ltd and asked the bourse to declare the list of defaulters and submit a report on action taken against them.

The government asked the NSEL to become a responsible guarantor to the Rs 5,600-crore (Rs 56-billion) dues to investors and meet its commitments.

Last week, the NSEL had announced its seven-month plan to settle the dues to investors. As per the plan, August 16 was the first 'pay-in' day and August 20 the first 'pay-out' day.

There are 24 companies which have to pay around Rs 5,600 crore to the spot exchange
for settling dues to investors.
"Friday (August 16) was the first day of payment and there might have been defaulters.
"We have asked NSEL to declare the list of defaulters and action taken against them as per their own bye-laws," Consumer Affairs Secretary Pankaj Agarwal told reporter.
"NSEL being a guarantor has been told to behave like a guarantor and that the exchange must meet the commitments," Agarwal said.
The Ministry is contemplating to get the NSEL stocks lying in warehouses audited by government agencies, he added.
NSEL, promoted by Jignesh Shah-headed Financial Technologies India Ltd, is engulfed in a crisis after it suspended trade on July 31, raising concerns about possible default of Rs 5,600 crore due to investors, including 7,000 small investors.