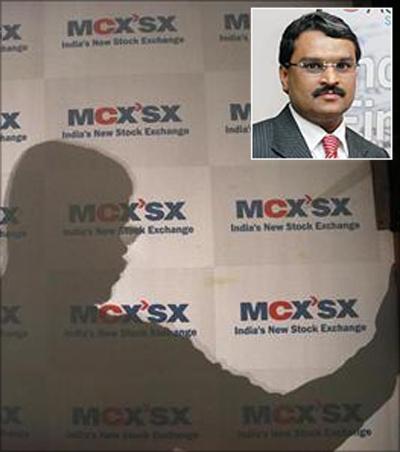 Country's largest commodity bourse MCX on Friday said it has no exposure to crisis-hit NSEL, which has to settle dues worth Rs 5,600 crore (Rs 56 billion) to investors after it suspended trading, a top official said.
"MCX and National Spot Exchange Ltd (NSEL) are totally different entities with no financial commitments or exposure to each other whatsoever," MCX Managing Director and CEO Shreekant Javalgekar said in a filing with the BSE.
Multi Commodity Exchange of India Ltd (MCX) and NSEL are group companies of Financial Technologies India Ltd (FTIL). MCX provides a platform for futures trading in commodities, while NSEL offers spot trading in commodities.
MCX is in full compliance with the directive of the Forward Markets Commission (FMC), the commodity markets regulator, on investments, loans and advances, it said in the filing.
It has "sound investment policy in respect of its surplus fund and has not given or placed any inter-corporate deposits with any entity," the filing cited Javalgekar as saying in a presentation to the board of directors on August 13.
That apart, the exchange has effective risk management system and monitoring of warehouses, it added.
MCX is a debt-free company and has a net worth of Rs 1,214 crore (Rs 12.14 billion) in the quarter ended June 30. The market share continues to be above 86 per cent of the total commodity futures trade in the country, the filing added.
According to FMC data, the turnover at MCX declined by 37.36 per cent to Rs 7,76,124 crore (Rs 7.76 trillion) in July from Rs 12,39,043 crore (Rs 12.39 trillion) in the year-ago period.