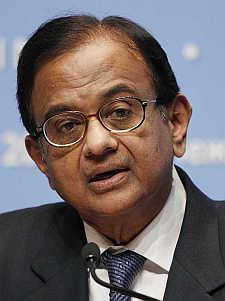 K C Prasad, income tax advocate, feels that the Budget would be minimal of the Union Budget 2013-14 on personal finance of Individuals.

"We expected some reforms initiatives but that not come about in this budget. However, the first time home buyers get a significant 1 lakh additional deduction on the interest being paid towards home loan. This could result in significant amount of savings for the middle income population. This also puts forwards the fact that we are in a high rate regime. The individuals earning between 2-5 lakhs per annum get an additional tax credit of Rs 2,000," he said.

"There is no major push to increase savings rate among the taxpaying professionals. So we do not see consumers moving from their most preferred investment avenues: gold and real estate. They will continue favoring these asset classes and no major change in domestic participation in capital markets can be observed, tax specialist feels."

Praveen Khandelwal, general secretary of Confederation of All India Traders, deplored the union budget as it has failed to check rising inflation.

"It will benefit to the Indian business houses.
Retail trade sector seems not on the priority sector for the UPA government," Khandelwal said.
Naina Lal Kidwai
, Chairperson of Federation of Indian Industries Corporation, said Finance Minister P Chidambaram was playing to the gallery. I am sceptical about the 10 per cent surcharge. It is more or less balanced budget."
Rajeev Chopra
, managing direct of Philips Electronics Ltd, in-charge of tax committee of budget, said he was disappointed by the surchage on people who earn more than Rs 1 crore. Only 42,000 will come under this bracket. Mobile phones more then Rs 2,000 will cost more. I would say there is no major tax benefit."
Rajan Bharti Mittal
co-founder of Bharti Enterprises Limited, refused to comment on mobile phone costing more than Rs 2,000 becoming more expensive from April this year.
Shivinder Singh
of Forties Healthcare Limited had a broad smile on his face as health sector had been spared by the finance minister.
Siddarth Birla
, senior vice president of FICCI, said that Chidambaram admitted that there were no shocks.
"He concentrated only on containment of fiscal deficit. I would say overall it was a good budget," he said.