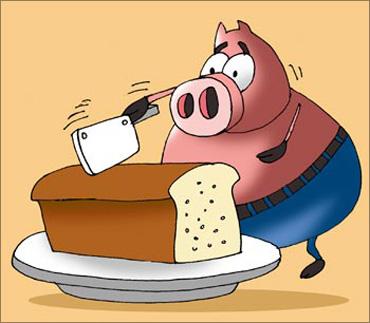 The government will reduce taxes levied on various transactions in the securities market, a move that will help in bringing down the overall cost for investors.
Unveiling the Union Budget for 2013-14, Finance Minister P Chidambaram said the Securities Transaction Tax (STT) would be cut on different categories, including equity futures.
STT has a stabilising effect on transactions and the proposed reductions are in view of the changes and shifts in the market, he said.
In the equity futures segment, STT would be brought down to 0.01 per cent from 0.017 per cent. For Mutual Fund/Exchange Traded Fund redemptions, the levy would be cut to 0.001 per cent from 0.25 per cent.
Further, in the case of MF/ETF purchase or sale on exchanges, the same would be reduced to 0.001 per cent from 0.1 per cent, only on the seller.
Analysts said the move to cut STT is a stock market friendly measure. "Reduction of STT across financial instruments will provide a boost to the capital markets," KPMG in India Partner (Tax) – Banking and Financial Sector Naresh Makhijani said.
STT reduction on ETF is a further boost to aiding returns with lower transaction costs, said Aashish Somaiyaa, CEO, Motilal Oswal AMC.
Introduced in 2004, STT is levied on the sale and purchase of equities. Going by estimates, the tax accounts for a substantial part of the overall transaction costs in the stock market.