India's financial sector faces certain challenges that hold it back from becoming a preferred destination for global investors even though reforms have made domestic capital market more vibrant and transparent, the Economic Survey said.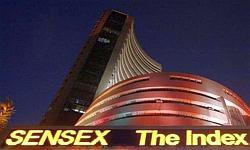 The performance of domestic financial sector will depend on both short term and long term factors such as risk perception of investors, said the Economic Survey for 2012-13 tabled in Parliament.

"...there are still certain challenges in the development of the Indian financial sector which need to be addressed to make it an important avenue for productive channelization of savings by domestic investors and a preferred investment destination for international investors," it said.

India has been a late starter in initiating reforms in the financial markets, which began in the 1990s.

"...the country now has one of the most vibrant and transparent capital markets in terms of market efficiency, transparency and price discovery process," the report said.

Last year, Indian market was among the top few performers in the world, mainly helped by foreign institutional investors. FIIs pumped in $31.01 billion into the domestic market in 2012.

The Survey said that economic and political developments in the euro zone and the United States impacted domestic and other markets.

"In the short run, factors
like expectation of higher relative returns, risk perception of investors and global liquidity will decide the level of flow of funds to the domestic equity market," it noted.
About Rs 13,050 crore (Rs 130.5 billion) was mopped up through equity issues till December, in the current fiscal. During the April-December period, the BSE 30-share index, Sensex, surged 11.62 per cent, while the key NSE 50-scrip index, Nifty, climbed 11.51 per cent.
Many capital market initiatives have been taken in the recent times, including the launch of the Rajiv Gandhi Equity Savings Scheme (RGESS) and its expansion for Qualified Foreign Investors (QFIs).
Investment sentiment started improving in the last few months with foreign investors reposing more confidence in the Indian economy in general and markets in particular, the Survey said.
"The reform measures initiated by the government recently have been received well by the markets," it added.
Among others, the government has relaxed Foreign Direct Investment (FDI) limits in multi-brand retail and aviation sectors.