Sharing his views on forth coming Union Budget 2010-11, Govind Shrikhande - president and CEO, Shopper's Stop, said, "As the financial year again comes to an end, the most anticipated annual financial event takes limelight - Union Budget. Last year's budget was focused on inclusive growth, educational reforms, improving infrastructure and provision to leave the general public with more disposable income.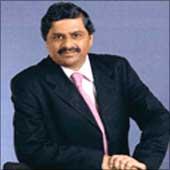 In a sense, it provided stimulus to the retail sector but overall the entire last budget left many crucial aspects untouched like - FDI in retail, industry status to the sector, reduction of taxes etc.
But over all 2009 has been a better year for the industry as compared to 2008, when the industry faced the most difficult survival test. We sailed through what has been a tough economic year and that stands testament to the strength of the fundamentals of this economy.
This year we expect the budget to focus on growth in the three main sectors: exports, agriculture and manufacturing. Focus on agriculture, infrastructure and services sector can help the country's GDP to grow by more than 9 per cent. This will be a positive reflection of our healthy and stable economy, bringing in more FDI and thereby fuelling further growth.
In retail, we expect introduction of Goods and Service Tax, which will help in streamlining of Taxes. The single tax regime will benefit the retail sector and bring majority of transactions under the tax net. As a consequence, retail prices of number of items in various categories are likely to fall.
We also expect the Import tariffs to come down in the Exim Policy to a maximum tune of 40 per cent. This will also have a positive impact on retail prices of majority of products. Such an impetus can help in increasing the consumption level.
Now when the sector has witnessed consolidation and emergence of stronger players, many of us need the financial strength to help us grow. We are very keen on government to provide us concessions like a softer interest rate regime. Both these points can help in better consumer sentiments.
But on the other hand, this year too we do not expect FDI relaxation in retail sector to be announced. Such a step could have seen been a Big Booster for international retailers to enter India.
This can directly result in improving the overall quality of merchandise as well as improving the product availability and lower prices. In the end, it could have been a win-win situation for the customer.
Hopefully the budget this year will also keep the spotlight on job creations in both urban and rural areas. This is central to our vision of a better tomorrow and a strengthened economy. Like our great national retail sector too has many milestones to capture."