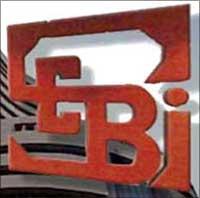 In the wake of an erroneous order that caused flash crash of NSE index Nifty last month, leading bourse Bombay Stock Exchange has asked brokers to strictly adhere to its due-diligence norms and be extra careful in placing orders.

Asking its member brokers to ensure that each order is placed within the prescribed limits, BSE has also reinforced the need for trading members to submit their compliance reports to the exchange on a quarterly basis.

The directions have been issued by BSE in a circular to its member brokers.

The National Stock Exchange has already issued a similar advisory to its trading members.

While most of these measures are already in place, the exchanges are now seeking stricter adherence by the brokers in their compliance with these due diligence norms to avoid repeat of a situation similar to October 5 when a flash crash in NSE benchmark Nifty caused a brief trading halt in the market.

The sudden Nifty fall on the day was attributed to an abnormally high trade orders placed erroneously by brokerage firm Emkay Global for one of their clients.

In its circular, BSE said that
the trading members need to review quantity and value limit for each order, user and branch value limit for each user identity and spread order quantity and value limit, before executing their orders.
In their quarterly compliance reports, the brokers need to provide all these details, as also the limits prescribed after assessing the risks associated with each user of the trading terminal and that of the branch.
The limits need to be set up after taking into account the member's capital adequacy requirements.
All the limits are to be reviewed regularly and should be up-to-date in the system.
BSE further said all the branches or users should have defined limits and daily record of these limits needs to be preserved and should be produced before the exchange as and when the information is called for.
BSE said compliance would be monitored as part of annual system audit and the system auditor would verify the compliance officer's certificates confirming that the systems and its records are maintained as prescribed by the exchange.
It also said that quarterly compliance certificate for the three months ended December 2012 must be submitted to the exchange before January 15, 2013.