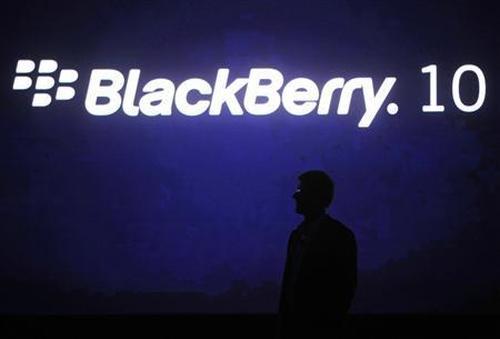 Struggling BlackBerry may have to shell out $157 million to Fairfax Financial if the smartphone maker backs out from the proposed $4.7 billion takeover offer.
BlackBerry would be liable to pay the break-up fee if the company enters into an alternative transaction within three months from November 4, when Fairfax is set to complete its six-week due diligence for the proposed deal.
The phone maker would be required to pay "Fairfax a fee of $0.30 for each issued and outstanding Blackberry share." This would amount to $157.2 million. BlackBerry's total outstanding shares stood at 524 million as of June 30, as per data available with Nasdaq.
According to a US SEC filing, the break-up fee would also come into play even if the handset maker publicly announces an alternative deal during the due diligence period. However, the smartphone manufacturer would not be required to pay the fee if Fairfax reduces its offer price from $9 per share.
The terms of the agreement signed between BlackBerry and the consortium led by Fairfax said that during the six-week diligence period, if the company enters into any letter of intent or definitive agreement providing for an alternative transaction, it shall pay the break-fee "immediately upon entering into such agreement."
"(Also), if during the diligence period, the company (BlackBerry) ceases to negotiate with the consortium in good faith with a view to entering into definitive agreement by the end of the diligence period," the break-up fee would be applicable immediately upon such cessation, BlackBerry said in the filing on Monday.
The break-up fee would also be applicable if during the three-month period after November 4, 2013, BlackBerry enters into any pact providing for an alternative deal "with a person with whom discussions regarding an alternative transaction were held before or during the diligence period" and finally is consummated.
The break-off fee would also be applicable if during the diligence period, an alternative transaction other than as contemplated is publicly proposed or publicly announced by a third person and such transaction with the person is consummated within 6 months after November 4, 2013.
If during the diligence period, BlackBerry proposes to enter into an agreement relating to another transaction, it shall have to give FairFax a 48-hour written notice.
Following months of speculation of a buyout, BlackBerry last night said it reached a tentative agreement for a $4.7 billion buyout by a group led by Fairfax – its biggest shareholder. Fairfax owns about 10 per cent of BlackBerry's common shares.
Once a dominant player in the handset market, BlackBerry has lost its market share to rivals Apple (iPhone) and Google's Android-powered devices.