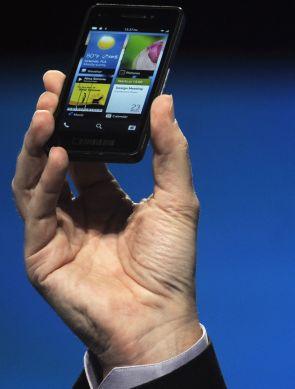 Following months of speculation of a buyout, BlackBerry has said that it has signed a letter of intent with a consortium led by Fairfax Financial Holdings Limited to buy the struggling Canadian smartphone maker for $4.7 billion.
BlackBerry has signed a letter of intent agreement under which a consortium to be led by Fairfax Financial Holdings Limited has offered to acquire the company subject to due diligence, it said in a statement.

Fairfax already owns about 10 per cent of BlackBerry's common shares.
BlackBerry said the letter of intent contemplates a transaction in which BlackBerry shareholders would receive $9 in cash for each share they hold, in a transaction valued at approximately $4.7 billion, it added.
Once a dominant player in the handset market, BlackBerry has lost its market share to rivals like Apple (iPhone) and Google's Android-powered devices.
There were also reports which said the company was cutting workforce by 40 per cent to stem losses.
Earlier in the year, the company had launched its new operating system -- BB10 -- and rebranded itself as BlackBerry from the previous Research in Motion.
It had also launched two new devices -- Z10 and Q5 based on the new platform, which however failed to elicit much response from the users and did not do much to improve the performance of the company.

Last week, it announced the availability of its popular messaging app -- BlackBerry Messenger -- also known as BBM on the Android and Apple platform on September 21 and 22, respectively.

The move was seen by analysts as another attempt to revive the sagging fortunes of the firm.
However, the handset maker paused the global roll out of BBM on rival Android and iPhones, blaming the delay on issues caused by an unreleased version.
Its rival, Nokia, was also bought over by software giant Microsoft at the beginning of this month as part of its efforts to strengthen its position in the mobile devices space.
The Fairfax-led consortium would acquire for cash all of the outstanding shares of BlackBerry not held by Fairfax.
It intends to contribute the shares of BlackBerry it currently holds into the transaction.

The BlackBerry Board of Directors, acting on the recommendation of a special committee of the board of directors, have approved the terms of the LOI.
The consortium is seeking financing from BofA Merrill Lynch and BMO Capital Markets and would acquire BlackBerry and take the company private subject to a number of conditions, including due diligence, negotiation and execution of a definitive agreement and customary regulatory approvals.

BlackBerry had formed the Special Committee, chaired by Director Tim Dattels, in August this year to review strategic alternatives for the company.
JP Morgan and Perella Weinberg are acting as financial advisors and Skadden, Arps, Slate, Meagher & Flom LLP and Torys LLP are acting as legal advisors.
Diligence is expected to be complete by November 4, 2013.

In this period, BlackBerry is free to scout for other opportunities but will have to pay a termination fee.

"The Special Committee is seeking the best available outcome for the Company's constituents, including for shareholders.
"Importantly, the go-shop process provides an opportunity to determine if there are alternatives superior to the present proposal from the Fairfax consortium," BlackBerry's Board of Directors Chair Barbara Stymiest said.

The firm is scheduled to announce its second quarter results on September 27.