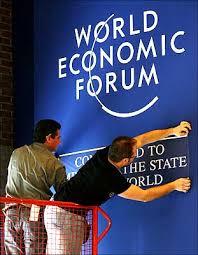 Business leaders from across the globe have called for policy changes to encourage long term value creation instead of short-term profits and to restore trust between government, business and civil society.

The corporate big-wigs gathered in Davos, for the 44th World Economic Forum Annual Meeting said investors, corporate boards, business schools and accounting rules must change to de-emphasise short-term financial performance.

Moreover, governments and business must collaborate to create jobs and restore trust in institutions as corporate policies that address environmental and social concern will increase trust in business.

"Without that trust, there will be implications for the global economic recovery," Dennis Nally Chairman PricewaterhouseCoopers International, PwC, USA, said.

PepsiCo Chairman and Chief Executive Officer Indra Nooyi said that "we must change the dialogue from what we do with the money we make to how we make the money."

Echoing similar sentiments, Royal DSM Chief Executive Officer and Chairman of the Managing Board, Feike Sijbesma, said:
"We need systemic change in how companies are valued. If that is not the case, good policy will always depend on the goodwill of a few CEOs."
Companies should select board members that understand the importance of sustainable growth, and chief executive officers should inculcate long-term vision.
Besides, companies should hire and source locally to encourage job creation and build a larger consumer market, a WEF statement quoting the speakers said.
Moreover, business school education should be away from its emphasis on short-term profits.
Business schools should teach case studies of companies such as Kodak and Enron that collapsed because of their failures to invest in the long term or manage their businesses ethically, the statement added.
CEOs must remember that short-term investors may be well-organised and vocal, but they do not represent the companies' true stakeholders, Nooyi said.
"Many shareholders depend on a company's long-term performance," she added.