Around 90 per cent of enterprises across the world are doing business the right way and trust in businesses is showing an year-on-year improvement, PepsiCo Chairperson and Chief Executive Indra Nooyi said on Wednesday in Davos.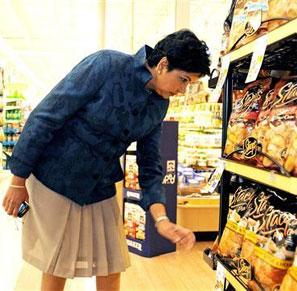 Nooyi was part of a panel discussion on the topic of doing business the right way and how businesses can regain trust through long-term value creation.
She is of the view that businesses are the only functioning entities around the world as they are creating jobs as well as engines of efficiency.
Moreover, private enterprises are driving economic growth at a time when governments are unable to enact policy within countries and also on a co-ordinated basis around the world, Nooyi said.
"So if you do not put trust in business, who else will you trust...," she asked.
According to her, there is an year-on-year improvement on the trust quotient in favour of businesses.
"There are green shoots of recovery if you want to call it on this trust aspect," she said.
According to Nooyi, doing business in the right way can be defined as possessing financial integrity, transforming with changes in the marketplace and by thinking long-term.
"If you do not make the investment to transform the company when the world changes...the company cannot sustain (itself) for decades," she said.
Citing the example of Kodak, she said it was an iconic company but it did not make the investments to shift its model from one to the other when technology was changing.
"I think there is an ethical and responsible way to run a company and make money," she added.