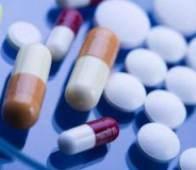 Biotechnology major Biocon on Friday posted a 9.38 per cent increase in its net profit at Rs 92.81 crore (Rs 928.1 million) for the third quarter ended December 31 on the back of overall growth in different business verticals.

The Bengaluru-headquartered firm had posted a net profit of Rs 84.85 crore (Rs 848.5 million) during the same period of previous fiscal.

Net sales of the company rose to Rs 634.22 crore (Rs 6.34 billion) for the third quarter, as against Rs 516.59 crore (Rs 5.16 billion) during the same period of 2011-12 fiscal.

Commenting on the results, Biocon Chairman and Managing Director Kiran Mazumdar-Shaw said the company's revenues grew on back of volume expansions, price increases and improved export realisations.

"We have performed well across all our business verticals.

"We continue to gain market share for Biosimilar Insulins in rest of world markets which now accounts for a significant part of our business," Shaw added.

During the quarter, the company said its biopharma business grew by 22 per cent over the same period of previous fiscal, on back of improved product mix.

"Our formulations business in the Middle East, through our joint venture NeoBiocon, has begun to gain critical mass recording sales of $5 million," Biocon said in a statement.

For the nine months ended December 31, the company posted a net profit of Rs 261.74 crore (Rs 2.61 billion), while its net sales stood at Rs 1,797.48 crore (Rs 17.97 billion).

The company said it has initiated patient enrolment for the global phase III clinical trials for biosimilar trastuzumab (for treating certain types of breast cancer) post the successful completion of global phase I study.

The ongoing phase III trial being conducted in India continues to make good progress, it added.

The company said it has concluded the second part of its EU Phase III trial for biosimilar rh-Insulin, aimed at establishing comparable immunogenicity and safety with the innovator products, over a 12
month evaluation period.
"This data is being compiled along with the efficacy data obtained in the first part of the study.
"This will enable our dossier submission with the regulatory authorities, thus paving the way for marketing authorisation," it added.
Shares of Biocon were trading at Rs 265.55 on the BSE in afternoon trade, up 0.72 per cent from its previous close.
During the quarter, the company inked agreement with Bristol Myers Squibb for the global clinical development of its oral Insulin program, IN-105.
"This alliance with BMS is a strategic partnership which will help us undertake targeted global trials under a US IND (investigational new drug).
BMS has the right to exercise an option for exclusive worldwide license post the completion of these trials," the company said.
On future outlook, the company said it aims to have higher contribution from biosimilars, research services and branded formulations to the overall revenue.
". . . We continue discussions with potential partners for taking our insulins and novel portfolio to the global markets," it added.
In a separate statement, the company said Shaw has been appointed on the Board of Trustees of the US Pharmacopeial Convention, which is a scientific non-profit organisation.
USP develops standards for the identity, strength, quality and purity of medicines, medicinal ingredients, botanical medicinal ingredients, dietary supplements, food ingredients and compounded medicines manufactured, prepared, distributed and consumed worldwide.
"She will be guiding USP policies, finances and strategic direction as well as will serve as a member of USP Biologics Advisory Group," the company said.