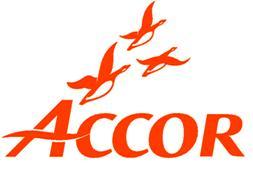 The Europe-based Accor group has planned to open 57 hotels in India in the next five years.

The company is expanding across five brands, from its Formula One budget brand and Ibis economy hotel brand to the upmarket ones of Novotel, Sofitel and Pullman.

The group has invested $250 million in expansion through various joint ventures, including its partnership with Interglobe for opening Ibis hotels.

Beside China and Brazil, India is the only country outside Europe where Accor has put money.

"Accor has been coming in India, in and out for the last 20 years, with mitigated success or failure.

"We realised we will be taken seriously only when we invest money," said Jean-Michel Casse, senior vice-president, operations, Accor India.

He said India was the topmost market among the three countries Accor had invested in.

The strategy is to establish a benchmark for its brands and after reaching a significant number of hotels, it would divest, if it has the guarantee of retaining the management contract.

The company will continue to invest in India.

"We are confident that even if there are delays, by 2015 we will have no less than 50 hotels in operation.

"We see a lot of opportunity and our strengths are in three distinct segments - upper midscale, economy and budget,"
said Casse.
In India, the growth drivers are Novotel and Ibis.
The company has customised Ibis to the Indian market in several aspects, including adding food and beverage options.
In several cases, the hotels have created a link with third-party restaurants.
The chain is conducting a similar exercise for its budget hotel brand, Formula One.
"We keep on customising by keeping a close look on the guest comments, to improve the product," said Casse.
While India is not a significant global revenue source for the company, the market is expected to have a larger share by 2015, with a strong pipeline. Globally, of 3,500 hotels of Accor, 550 are in Asia-Pacific.
With an economic slowdown casting a shadow on the expansion plans of many hospitality chains, Accor is seeing some of its expansion taking longer than usual.
It is, therefore, doing "a lot more due diligence in signing management agreements to ensure developers have sufficient funds.
On the whole, we are seeing projects becoming slower or owners trying to rework the facilities.
We are working closely to understand their budgets," said Lokesh Sabharwal, vice-president, development, for India, Nepal, Bangladesh and Sri Lanka.