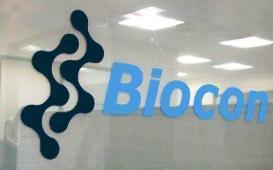 Biocon said on Thursday it has inked an exclusive pact with US-based Mylan to develop and commercialise generic versions of its three insulin products.

The Bengaluru-based firm has entered into a definitive agreement with Mylan for an exclusive strategic collaboration for the global development and commercialisation of generic versions of its three insulin analog products, Biocon Ltd said in a statement.

Commenting on the development Biocon Chairman and Managing Director Kiran Mazumdar-Shaw said Mylan is a natural preferred partner for the company's portfolio of generic insulin analogs.

"We are excited to team up with Mylan to be able to cost effectively address the disease and economic burden that diabetes poses to global health," Shaw added.

As per the agreement, Mylan will have the rights to develop and market Biocon's Glargine (generic version of Sanofi's Lantus), Lispro (generic version of Eli Lilly's Humalog) and Aspart (generic version of Novo Nordisk's NovoLog),
the company said.
According to public filings, reported worldwide net sales of Lantus, Humalog and NovoLog for 2012 were around $11.5 billion.
"Mylan and Biocon will share development, capital and certain other costs to bring the products to market," it added.
Further, Mylan will have exclusive commercialisation rights in the US, Canada, Australia, New Zealand, the European Union and the European Free Trade Association countries through a profit share arrangement with Biocon, it said.
Besides, Mylan will have co-exclusive commercialisation rights with Biocon in certain other markets around the world, it added.
"This collaboration builds off of our existing successful partnership for generic biologics with Biocon and brings Mylan a portfolio of high-value insulin analog products," Mylan CEO Heather Bresch said.
Mylan and Biocon had earlier collaborated in 2009 to develop biosimilar monoclonal antibodies.
Shares of Biocon were trading at Rs 284.50 on the BSE in afternoon trade, up 0.04 per cent from its previous close.