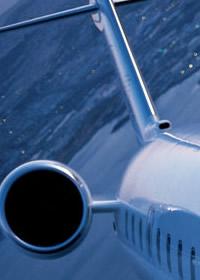 A bill to replace the DGCA by a new regulator for the Indian aviation sector, the Civil Aviation Authority, was introduced in the Lok Sabha On Tuesday.

The Civil Aviation Authority of India Bill 2013, which was introduced by Minister of State for Civil Aviation K C Venugopal, would provide the CAA full operational and financial autonomy to regulate all issues concerning civil aviation safety and protect the interests of consumers in a fast-changing aviation scenario.

It would be empowered to levy fees and charges under the Aircraft Act 1934 and undertake its own recruitment of professionals, which is currently carried by the UPSC for the Directorate General of Civil Aviation.

The bill was brought by the government after the UN-body International Civil Aviation Organisation and the US regulator Federal Aviation Administration carried out audits of the DGCA last year and pointed towards the 'unsatisfactory situation' faced by it.

The ICAO and FAA had made observations relating to 'severe Deficiencies' in the DGCA set-up, including 40 per cent of its posts lying vacant and problems in creating posts and hiring of personnel, the statement of objects and reasons of the bill said.

In view of the situation, it was decided to establish a fully autonomous CAA in line with aviation regulators in various other countries.

On
replacing the DGCA, the CAA would administer and regulate civil aviation safety, and manage safety oversight over air transport operators, air service navigation operators and operators of other civil aviation facilities.
Issues relating to consumer protection and environment regulations in civil aviation sector would also be addressed by the CAA, which would have a Chairperson, a Director General and 7-9 members, including five whole-time members.
All the members would be appointed by the government on the recommendation of a Selection Committee headed by the Cabinet Secretary.
As it would be self-financing, the CAA would establish a separate fund, called the Civil Aviation Authority of India Fund, which would be used for all expenses of the authority.
In addition, this fund would also get budgetary support.
Earlier, official sources had noted that the DGCA had limited delegation of financial powers and hence was "incapable of making adequate structural changes" to meet the demands of a dynamic civil aviation sector.
While passenger and freight traffic as also aircraft movement has grown manifold in the past six years, they had said the strength of DGCA, which regulates all these activities, has gone up only in "a minuscule manner" primarily due to the cumbersome recruitment process under the UPSC.
With full functional and financial autonomy, the proposed CAA would be able to recruit its own staff, decide on their pay structure and have powers to fix and collect fees for rendering services like safety oversight and surveillance of air navigation services, the sources said.