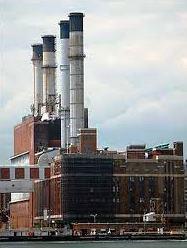 Bharat Heavy Electricals Ltd, India's largest power equipment manufacturer, is gearing up for a major transformation in the face of the rupee's depreciation.

The company is reducing dependence on imports through enhanced localisation, optimising designs, increasing vendor base and outsourcing works.

For the Rs 50,000-crore (Rs 500-billion) engineering behemoth, imported components account for up to 30 per cent of the total production cost. Of the 27,000 Mw of domestic power gear manufacturing capacity, the company accounts for 20,000 Mw.

The power segment contributes 78 per cent to its total sales; the rest comes from the industry segment, including transport and defence equipment.

The rupee's devaluation is adding to weak order inflows and strengthening competition in the local market, its traditional stronghold.

So far, the depreciation has eroded gains that could be accrued from the rise in import duty on power equipment to 21 per cent announced last year.

"We will protect ourselves by reducing the cost, insurance and freight component.

"Also, costs would be saved through increased localisation and other measures.

"We did manage to pull down our materials cost four per cent in the first quarter," a senior BHEL executive told Business Standard.

CIF refers to a sales contract in which the price includes the cost of goods, freight and marine insurance.

The CIF component of the price is paid in dollars and accounts for 10-30 per cent of the total cost, depending on the size and the type of contract.

Typically, BHEL imports raw materials, including cold rolled grain-oriented (CRGO) steel and copper, through global tenders.

On localisation, the executive said it was a 'very good means of hedging'.

As part of this the drive, the company would focus on domestic manufacturing of components that have hitherto been imported. For this, it is entering into new technology tie-ups.

So far, BHEL has managed to keep import dependence under control, as sub-critical machines, its expertise, account for the bulk of its volumes.

However, with the share of super-critical
equipment rising, avoiding foreign purchases is set to become a challenge.
The company has seen a fall in costs of materials consumed, owing to a slight decline in commodity prices and the availability of surplus material across the supply chain due to the economic slowdown.
Now, the company is focusing on optimising designs to suit customer needs.
This means building more compact machines, as the availability of land is becoming a constraint for project developers; for Bhel, it means low-cost manufacturing.
The company is also focusing on expanding its vendor base and reducing the cost of procuring key materials.
It would also resort to low-cost outsourcing, especially to Chinese and European vendors.
BHEL's new strategies also stem from the increasing competition in the domestic market. Analysts say recently, the company lost a few local orders that created new lower pricing benchmarks.
It also refrained from bidding for an order by Reliance Industries for nine circulating fluidised bed combustion boiler sets.
Chairman B P Rao had said the company didn't want to bid "aggressively" in the CFBC segment and was looking for partners in this space.
In the quarter ended June, BHEL's fresh orders fell 80 per cent to Rs 1,200 crore (Rs 12 billion), raising concern over the company's financial scenario in the coming quarters. Net profit fell 50 per cent to Rs 465 crore (Rs 4.65 billion), while net sales fell 24 per cent to Rs 6,352 crore (Rs 63.52 billion) during the quarter.
However, the recent decision of an empowered group of ministers to make local sourcing of equipment mandatory for developers is likely to boost sales.
The company is eyeing 11,000 Mw of fresh orders this financial year.
CHANGING TACK
The company is reducing dependence on imports through enhanced localisation, and optimising designs
BHEL would also focus on domestic manufacturing of components that have hitherto been imported
The rupee's devaluation is adding to weak order inflows and strengthening competition in the local market, its traditional stronghold
BHEL will widen its vendor base and reduce cost of procuring key materials