Even as the Supreme Court is set to hear the petition to ban testing of genetically modified (GM) crops on October 29, the apex body that is supposed to regulate GM crops in the country, the Genetic Engineering Appraisal Committee (GEAC), has been in limbo since April when it last met.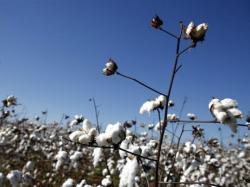 The GEAC was last reconstituted in June 2009 for three years. Since its tenure ended in June, the committee has neither been reconstituted nor its tenure extended.
According to senior scientists, this has severely harmed the progress made in field testing and research of new crop varieties.
"The GEAC was a representative body, having members from all stakeholders. Now when it has been made non-functional, a lot of work in the field of research and development of new crop varieties has been pending for want of proper clearance," a senior official from the Indian Council of Agriculture Research (ICAR) said.
He added the role of the GEAC has now been taken over by other committees, which are not fully representative.
In its prime, GEAC comprised almost 30 members including independent experts, representatives from India's premier science and biotechnology bodies such as the Council for Scientific and Industrial Research, ICAR, department of biotechnology, officials from the directorate of plant protection, quarantine and storage and the department of industrial policy and promotion, etc.
Now that the GEAC is non-functional, it has made coordination between the department of agriculture and its counterpart in the ministry of environment and forests difficult.
"Earlier, the GEAC used to be a body to which both the departments could put forward their views but now the coordination between the two sides has ceased to exist," said the ICAR official.
Recently, a high-level technical expert committee appointed by the Supreme Court had recommended in its interim report, a 10-year moratorium on all fresh field trials of GM crops.
Earlier, a parliamentary standing committee had concluded that cotton, India's only GM crop, benefited only the rich farmers, not the poor, and that this led to farmer suicides in the country.
The prime minister's scientific advisory council had advocated introduction of GM crops in India but under strict regulatory mechanism.