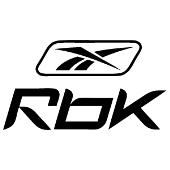 An initial probe by the Serious Fraud Investigation Office, the investigative arm of the Ministry of Corporate Affairs, into the Reebok India scam suggested the amount of Rs 870 crore (Rs 8.7 billion) as alleged by the company's German parent, appeared 'exaggerated'.

"We have started investigation and from the initial inquiry, it looks like the amount of fraud, as quoted by the company, is inflated," an official in SFIO told Business Standard. Officials in the ministry  endorsed the view.

According to an official in the ministry, the preliminary inquiry shows annual sales of the company have not exceeded Rs 500 crore (Rs 5 billion) over the years and it is unlikely the quantum of the alleged financial fraud could be Rs 870 crore (Rs 8.7 billion).

The ministry also appears to have taken a lenient approach towards probing the role of the company's auditors. "It's too early.

"Let the initial report come. If that points towards the auditors, then we will question them," another official said.

He added the ministry as of now had not even asked the accounting regulator, Institute of Chartered Accountants of India, to look into the role of auditors in the Reebok case.

However, SFIO, which believes there could be more people involved in the alleged fraud, maintained it was highly unlikely the auditors had not been able to notice such misappropriation or lapses in accounts.

It will question all sources involved, including bankers and auditors,  during
its course of investigation.
It is expected to give its report in four to five months.
On May 29, the ministry had referred the Reebok case to SFIO, blaming the company for not cooperating with the investigation. Union Corporate Affairs Minister Veerappa Moily had said
Business Standard
Reebok had not given some important documents sought during the initial inquiry by the ministry.
German sports clothing manufacturer Adidas AG, parent company of the Adidas Group comprising Reebok and others, has accused two former top executives of Reebok India, Subhinder Singh Prem, former managing director, and Vishnu Bhagat, former chief operating officer, of an alleged fraud involving Rs 870 crore.
The company had filed a First Information Report with the Gurgaon police on May 21, in which it had accused Prem and Bhagat of 'criminal conspiracy' and 'fraudulent' practices over a period of time.
In the complaint, Reebok had alleged internal investigations had shown Prem and Bhagat were operating four secret warehouses in Delhi.
Goods diverted from the company were kept at these warehouses, it charged.
However, lawyers of the two accused have categorically denied their clients were involved in any fraud.
The Gurgaon police, after its initial probe, had also said the company's claim of an irregularity of Rs 870 crore was 'far from reality' and the amount 'would be less'.
SFIO said it would work with the Gurgaon police to investigate the case and consult the Income-Tax department and ICAI if there were significant findings.