UAE values its friendship with India and the two countries are working together to boost trade and investment, a minister from the gulf country has said.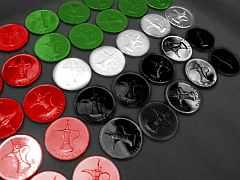 "The recent global financial crisis affected all, and UAE and India were no exceptions. Both countries fared rather well and are now leading the recovery. This is due to the underlying strengths of both countries," Mubarak Al Nahyan, UAE Minister of Higher Education and Scientific Research said.

"India and the UAE are working to boost trade, investment, research and education exchange. We value the friendship with the people of India and want to enhance it," he said, while speaking at the 30th annual International Conference of the Dubai chapter of Institute of Chartered Accountants of India (ICAI).

He lauded the role of chartered accountants in the safeguarding national economies and corporate governance and described them as 'reliable pillars' of an economy.

The function was attended by leading personalities from India and elsewhere who highlighted the shifting paradigms of global economy.

Noted Supreme Court advocate, Harish Salve said that recent political and economic developments were an indicator that "India was recalibrating itself", and despite challenges like corruption, the country was poised for a great future.

Addressing the Conference on 'Democracy and Growth' Salve pointed out the India was reaching a new stage of maturity which was exemplified by, among other factors, the balance of power was shifting back to the states.

Salve remarked that India was extremely successful in the experiment of democracy; and although problems do exist at the micro level, India was the world's envy at the macro level.

Salve said corruption exists in every country, but the Indian judiciary had excelled itself by giving bold judgements even against politicians, as proved by the jailing of the minister behind the 2G scam.

Piyush Goyal, BJP Rajya Sabha MP, called for balanced and inclusive growth as India braces itself for higher economic gains.

While inaugurating the opening day's session Indian Ambassador to the UAE, M K Lokesh, described chartered accountants of the UAE as 'silent workers' whose role is often not duly recognised.